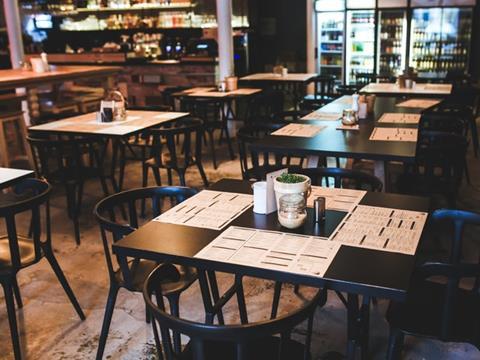 Tesco CEO Dave Lewis has led a new call on restaurants to step up their battle against food waste after new research found they could make a profit of £7 for every £1 they invest in cutting waste.

The study by Champions 12.3, which is chaired by Lewis, said there was a 'compelling business case' for restaurants to reduce the amount of food that is currently binned.

It evaluated the financial cost and benefit data for 114 restaurants across 12 countries that increased their investment in fighting food waste. Almost every site that did so increased its profits, it found.

Within a year, the restaurants involved had reduced food waste from their kitchens by an average of 26% on average, and more than 75% had recouped their investment.

Restaurants in the study ranged in size from small family cafés to major restaurant chains. They took action such as measuring and monitoring the amount of food wasted, training staff on new food handling and storage procedures, and redesigning menus to minimise waste. Every site was able to keep its total investment below £20,000.

The research found that the average benefit-cost ratio for food waste reduction was 7:1 over a three-year timeframe.
"The only way we can halve food waste by 2030 is if restaurants and other businesses along the supply chain step up their action," said Lewis. "Every part of the food industry has a responsibility to reduce food waste. These findings make it crystal clear that reducing food waste isn't just the right thing to do, it's also the smart business move."

As part of today's announcement, Ikea revealed it had prevented the equivalent of more than three million meals from being thrown away in nearly two years since upping its efforts on food waste prevention.

"These figures confirm what we have seen at Ikea," said Michael La Cour, managing director at Ikea Food Services. "Reducing food waste goes hand-in-hand with reducing costs. We view fighting food waste not only as an opportunity to create a better world, but also a great business opportunity. We've been able to significantly reduce food waste in our restaurants by setting short-term, actionable goals. It's a strategy everyone can do, and if more food businesses take on the challenge, they can see similar results."

Despite the efforts of some companies, in the UK alone the World Resources Institute estimates almost 900,000 perfectly edible, freshly prepared meals end up in the bin every day because they haven't been sold in time by restaurants and cafés.

Liz Goodwin, director of food loss and waste at the body, said: "Chefs and kitchen managers put a lot of care into the food they serve. If they give just as much attention to ensuring none of it goes needlessly to waste, they also can put money in their pockets."