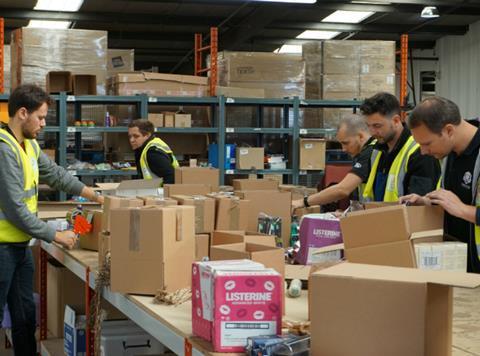 More than half of Brits would avoid using a retailer that didn't give its surplus stock to charitable organisations, according to In Kind Direct.
A survey of 4,001 shoppers on behalf of the charity – which distributes donated surplus consumer products to charities and community organisations across the UK – found 52% would feel disappointed if they learned a store didn't donate surplus, while 51% would go as far as choosing to shop elsewhere.
In response to the new figures, In Kind Direct has urged retailers and manufacturers "to tackle our throwaway culture and prevent their unsold products from going to waste". Donations would "help people in need and protect the environment".
The charity's chief executive, Robin Boles, said UK shoppers "were really switched on to the issues of waste and sustainability and, as a result, are becoming more discerning about their shopping habits".
"More and more businesses are thinking about the impact they are having on the environment and what they can do to improve any negative effect their businesses make," she added. "At the same time, employees are choosing to work in companies that take positive social action."
In Kind Direct's latest push is backed by L'Oréal UK & Ireland – which was "committed to being a responsible business, owning our impact in the communities in which we operate and reducing our environmental footprint" according to managing director Vismay Sharma.
"Working in partnership with In Kind Direct allows us to support communities across the UK, ensuring our surplus stock is put to good use, and into the hands of people who really need it."