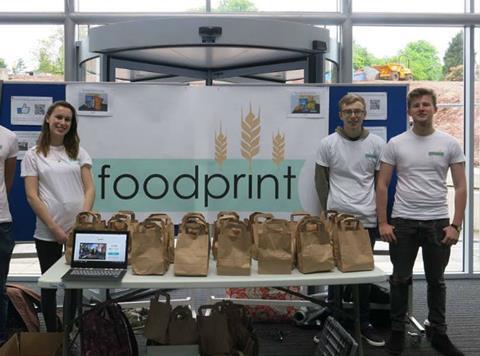 A new 'social supermarket' selling food that would otherwise have been thrown away is set to launch in Sneinton, Nottingham.

Foodprint is set to launch its first supermarket in a warehouse close to areas suffering the worst food deprivation. The scheme will look to stock items such as damaged cans, lines in the wrong packaging, or past best-before dates but still viable for human consumption.

Foodprint began life in April 2016 when a group of students recognised the scale of food waste and food poverty in Nottingham. It is part of a scheme called Enactus, a not-for-profit, student-led organisation at the University of Nottingham that works to transform the lives of the needy through the power of business.

To help with the set-up costs, it aims to raise £12,000 - some of which will come from crowdfunding scheme JumpStartFund. The funds will pay for a van, merchandising, marketing, rent and overheads.

Foodprint marketing director Sam Deuchars said: "In Nottingham the food poverty level is high, with 30% of children living under the food poverty line. This is unacceptable. The idea is to work with wholesalers and supermarkets."

The project has the backing of the local council, which has provided a warehouse in Sneinton at a discounted rent. A deal is about to be signed on the warehouse with a view to opening the supermarket in July.

It will be open to all members of the public with no restrictions, and will work with other food banks in the area.

Deuchars said it was hoped that if the first site in Nottingham were a success, the brand would be rolled out to other cities across the UK.