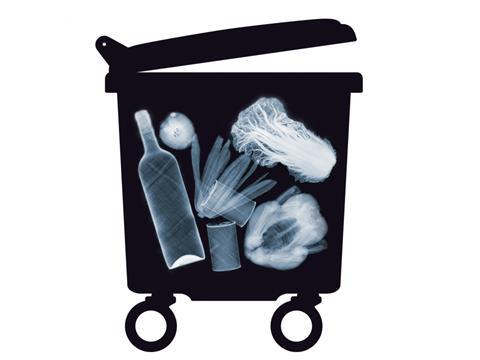 Supermarket giants are set to announce a breakthrough in the battle against food waste, after agreeing to release data on how much food each of them wastes each year.

The Grocer understands talks held by IGD have resulted in agreement on the landmark change, after companies agreed on a new common methodology, which will be used to measure the waste figures published.
Sign our petition and help us get #seriousaboutsurplus
The Grocer is lobbying government to help businesses cover the cost of redistributing their edible surplus food to charity. The return for the third sector could be up to £200m – a more than 10-fold return on investment.
To back our campaign to get more edible surplus food to charity, sign our petition
The move represents a major victory for the Grocer's Waste Not Want Not campaign, which has urged supermarkets and suppliers to move towards greater transparency reporting waste.

A source told The Grocer: "We have been discussing ways to have a standardised method of measurement. IGD members have agreed on a standardised system. Retailers will report on a company-level basis, rather than just the sector figure that has previously been reported.

"What's still to decide is whether figures will be reported by IGD or whether it is something left to individual companies to report."

The agreement by all supermarkets to start publishing their figures, previously reported on a sector-wide level by the BRC and also collated by Wrap on a sector-level basis, is also expected to pile more pressure on suppliers to begin publishing transparent data on food waste as well.

In September Dave Lewis, CEO of Tesco (the first retailer to publish its own company-level data, later followed by Sainsbury's) announced 24 of Tesco's biggest suppliers had agreed to start publishing food waste data for their operations in the next 12 months.

At the time, Lewis said he was hopeful all retailers would move to a new era of transparency after a report by Wrap and the World Resources Institute claimed the lack of company-specific data was hindering the battle to tackle food waste.

An IGD spokeswoman said: "Earlier this year,IGD was asked by industry to facilitate discussions on standardising measurement of food waste in the UK.

"Our goal is to enable and promote a consistent approach to measurement of food waste throughout the supply chain, building on the global food loss and waste standard.

"We are aided by a highly engaged workgroup encompassing the great majority of major UK food retailers and many of their suppliers. We are also working closely with Wrap and this will continue over the next year, to maintain momentum on a highly important issue."