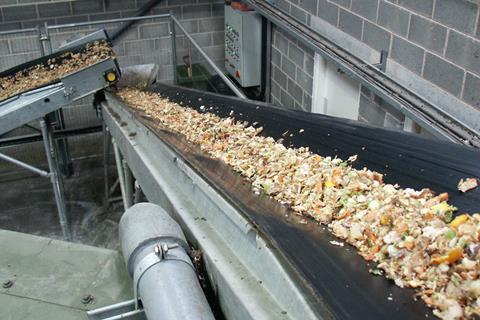 Defra has begun talks with food and drink companies to start paving the way for mandatory reporting of food waste, amid calls from campaigners to force hundreds of companies to be more transparent.
Almost 200 companies and trade bodies were represented in talks last week, led by the department and Wrap, The Grocer understands.
The talks come almost two years since former environment secretary Michael Gove first set out plans to make reporting mandatory in the UK. They also follow a progress report by Wrap last week that revealed almost 400 major food companies are still not signed up to the industry's Food Waste Roadmap, aimed at halving the UK's food waste by 2030, in line with the UN sustainable development goal 12.3.
The new clampdown comes with proposals for mandatory reporting having been paused because of the coronavirus pandemic. Wrap food waste advisor Andrew Parry said "active discussions" were now back underway.
"Defra is aiming to have a consultation up and running by the end of the year," he said.
The Roadmap progress report showed the number of food companies in the pact had grown from 70 to 213 since September 2018, with almost 60 new food businesses signed up in the past year.
"There are still 400 large businesses in the UK who haven't yet committed voluntarily but all of them will need to take action if we are going to hit SDG 12.3," added Parry.
"Our view is that once businesses start measuring food waste that's when they realise how much money they can save and are then more likely to take action.
"What we're saying and what Defra is saying is you've got all this fantastic help available, you've got all your peers showing what can be done. Now is the time to get your act in order because mandatory reporting is coming.
"It's not a question of if it's a question of when."
A Defra spokeswoman said: "In the Resources and Waste Strategy the government committed to consult on introducing mandatory reporting for businesses.
"We are currently engaging with industry and related stakeholders to inform the development of this consultation with a view to publishing this later this year."
Last week, outgoing Tesco boss Dave Lewis urged the government to make food waste reporting mandatory for businesses in the wake of the Covid crisis, warning a third of the world's food was going to waste while millions went hungry.
Wrap is planning to trailblaze a new week of action in March 2021 to "wake the nation up" to the environmental consequences of wasting food.
The inaugural Food Waste Action Week will run from 1 to 7 March and will bring together organisations including retailers, local authorities, restaurants and manufacturers.
Wrap says wasted food contributes 8%-10% of total manmade greenhouse gas emissions, and roughly one third of food produced around the world is wasted.