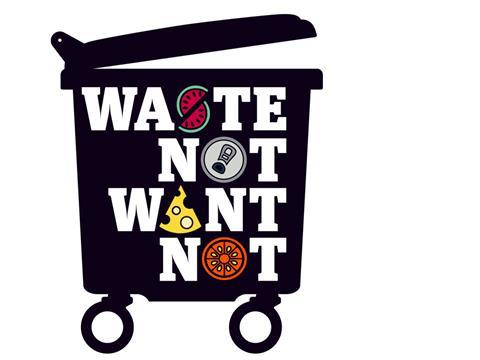 Sir, I think your Waste Not Want Not campaign is excellent and something the food industry so badly needs. I agree it's a moral issue - for me, throwing away perfectly edible food is criminal. While the work FareShare does is great, there is not enough scale at individual supermarket branches for their approach to be viable. What we have set up at Thornton's Budgens is simple and could easily be done by every supermarket in the country.

At the end of every day, we collect all our edible food waste and deliver it to Centrepoint, a local charity for the homeless. For years we relied on charities to collect it from us - this approach always worked for a while until their volunteer system let them down. So 18 months ago, in return for an agreement that they would use everything we sent them, we agreed to deliver to them every day. Now we waste 0% edible food.

I really understand the resistance Dr Julian Parfitt met; after being guest editor at The Grocer last autumn and mentioning what we did, I wrote to the CEOs of the top 15 supermarkets and food wholesalers suggesting they did the same. Of the five who replied, their view was the same - "it's all in hand". Your report shows it is clearly not!

Time to act and stop talking.

Andrew Thornton, owner. Thornton's Budgens
This article is part of our major Waste Not Want Not campaign, which you can read more about here.