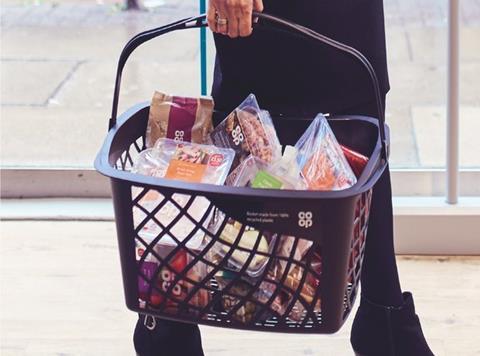 Work together on waste

Sir, I read with interest the letter from Iain Ferguson ('Co-op's record on waste,' Feedback, 3 December, p21). He was responding to an article about the Co-op that highlighted its actions on waste.

As a company that is actively trying to promote new thinking within the packaging sector, I found his final comments a breath of fresh air. He stated that the Co-op is committed to working with local authorities and brands to encourage wider collections of more materials.

If we all work together we can help to speed up change and offer alternatives as well as traditional recycling to drastically reduce waste issues.

Mike Shore, director, Key Brands International



Backing British biccies

Sir, A very depressing piece by The Grocer suggests everyday biscuits are in serious decline ('Biscuit sales suffer as consumer snacking habits change,' thegrocer.co.uk, 2 December). We risk a generation missing out on the excitement of dipping one's hand in a biscuit tin and hoping you don't scoop up a custard cream.

Now there are many people I blame for this disturbing state of affairs: flouncy Continental offerings with their smooth French accents and their fancy gingham packaging, the audacity of cakes feeling it's somehow OK to dip into the on-the-go category with their individually packed brownies, the unstoppable juggernaut that is gluten-free, lazy choc corporates trying uninspired line extensions, and a new generation of 'fancy pants' teas and coffees that are snooty dunk-free zones. Then there's the sugar police and better health brigade talking to a new celery-swinging generation who insist our tastebuds are starved of the odd sweet treat.

Surely for a nation that gave the world trains, Dyson vacuum cleaners, Spitfires and marmalade, a decent everyday biscuit shouldn't be beyond them. I mean we can't lean on our Rich Tea heritage forever.

The artisan food movement has certainly upped its game (Great British Biscotti Co, Island Bakery and Thomas J Fudge's to name but three) but when it comes to our essential elevenses nibbles it's the usual suspects: Bourbons, Foxes and that charlatan the Jaffa cake.

It's all very well Mary Berry becoming a national icon but when will she inspire a new generation of everyday biscuits? Come on Mary, a nation is depending on you!
Ian Hills, founder, The Purple Pilchard Consultancy



Sensible exit plea

Sir, Regarding your article 'Frozen food suppliers say Brexit has been bad for business,' (thegrocer.co.uk, 17 November), this is the reality of the Brexit vote. Short term, many companies are having major issues with the fall in the pound. Longer term, unless we get a sensible exit agreement then it will impact investment decisions.

Richard Harrow, founder, RGH (UK) Services