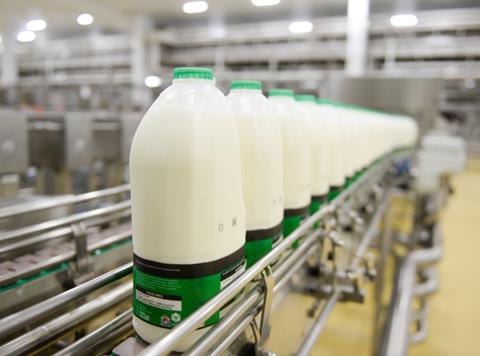 Arla Foods has reduced the farmgate milk price for its direct pool of milk farmers who are not owners of the co-operative and not aligned to retailers, by 1.5ppl.
The cut kicks in from 1 July, and takes Arla's direct standard litre price to 32ppl, according to the company's head of milk and member services Ash Amirahmadi. Some 140 farmers are affected by the reduction.
"This continues to be one of the leading prices in the UK," he said, adding it reflected "the recent, negative trend in commodity markets, to which, unfortunately, the business is not immune".
Amirahmadi added the reduction was the first of the year for Arla's direct milk price, despite downward moves in other milk buyers' direct prices in June.
Arla's direct suppliers, who are aligned to a retailer, are not affected.
Earlier on Friday (30 May), Dairy Crest announced it was to cut farmgate milk prices by 1.25ppl for farmers on standard liquid contracts from 1 July, citing "market conditions". The revised price stands at 31.22ppl.
Arla confirmed it was maintaining its owner farmgate milk price for June 2014. It was reduced with three days' notice on 25 April by 1.27ppl to 33.74ppl.