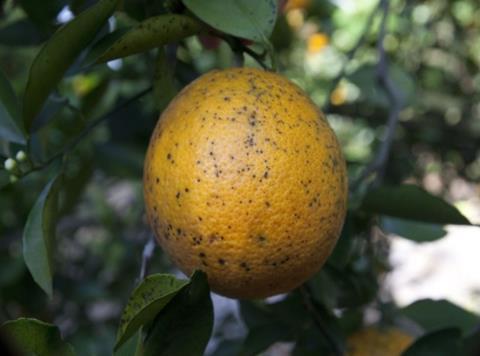 UK citrus suppliers have described the European Commission's decision not to ban the import of South African citrus fruit as a "sensible outcome".
The Commission's standing committee on plant health endorsed the implementation of stricter import requirements on South African citrus on 27 May in an attempt to halt the spread of the citrus black spot fungal disease to European fruit.
Crucially, the Commission decided not to introduce an outright ban on imports of the fruit, subjecting them instead to tightened registration requirements and orchard inspections. There will also be a requirement for South African authorities to sample at least 600 of each type of pre-export citrus fruit per 30 tonnes.
The avoidance of a "Draconian" import ban was welcomed by Fresh Produce Council CEO Nigel Jenney, who said: "This will ensure that the UK can continue to import South African citrus."
He suggested South African exporters would be able to deal with the additional import requirements, but bemoaned the commission's decision to ignore scientific evidence of a demarcation in the existence of the disease, between citrus growing and non-citrus growing regions.
Jenney also regretted the rejection of proposals for the derogation of citrus destined for processing.
"Let's hope the commission's approach does not hinder European exports to third countries," he warned.
European commissioner for health Tonio Borg said the introduction of tougher import regulations "should prevent this harmful plant disease from taking hold in Europe's citrus".
Not enough
However, the new controls "did not go far enough", said Pekka Pesonen, secretary general of European farmers' organisation Copa-Cogeca, which urged the European Commission to take stronger measures.
"We faced a very high risk of contamination last season and we cannot repeat it this year. We also want stronger control measures at the point of destination," he said.
Justin Chadwick, CEO of the Citrus Growers' Association of Southern Africa, said stopping short of a ban was welcome.
While the new rules were onerous, and close to "overkill" especially in terms of cost and inconvenience to farmers and packagers, "we can comply with them", he said.
Citrus exports were worth SAR 8 billion (£451.6m) a year to the South African economy, added Chadwick, leading to the employment of 12,000 people. A third of all EU citrus imports hail from South Africa, according to the European Commission.