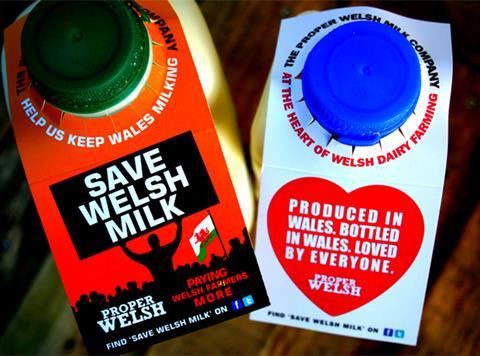 Dairy Crest is planning to close its Proper Welsh Milk dairy in Wales less than a year after buying the site, when it predicted it had a "bright future".

Dairy Crest announced it had brought Proper Welsh Milk out of administration in March this year for £325,000.

At the time, the site, based in Whitland, Carmarthenshire, packed local milk for customers including Tesco and M&S.

However, Dairy Crest said today production volumes had fallen short of expectations and significant investment was needed to bring it up to Dairy Crest's standards.

"We are disappointed that it has not been possible to make a success of Proper Welsh, but lower sales and higher costs mean it is not possible to operate the site economically," said Dairy Crest CEO Mark Allen.

It launched a consultation with the site's 31 employees regarding the proposed closure of the site on Monday.

Dairy Crest remained committed to the Welsh dairy sector and continued to recruit farmers and invest in milk collection facilities around Carmarthen, Allen added.

Dairy Crest will continue to supply Welsh milk in Wales by transporting it over the border to its Severnside site in Gloucester where it will be segregated, processed, bottled and transported back to Wales.

When Dairy Crest announced it had bought Proper Welsh earlier this year, CEO Mark Allen said: "We are delighted to be the new owners of this business which we believe has a bright future," adding: "Our priority is to maintain supply to customers and use this modern dairy in a strong milk field to help us to develop new products such as vitamin-enriched milk."

At the end of last month, Dairy Crest warned of potential job losses at its Kirkby butters and spreads site in Lancashire.

It had previously announced the consolidation of butters and spreads production at Kirby, from Crudgington, which will close next year. However, "consolidated production volumes at Kirkby will be lower than we initially thought", it said in a statement.