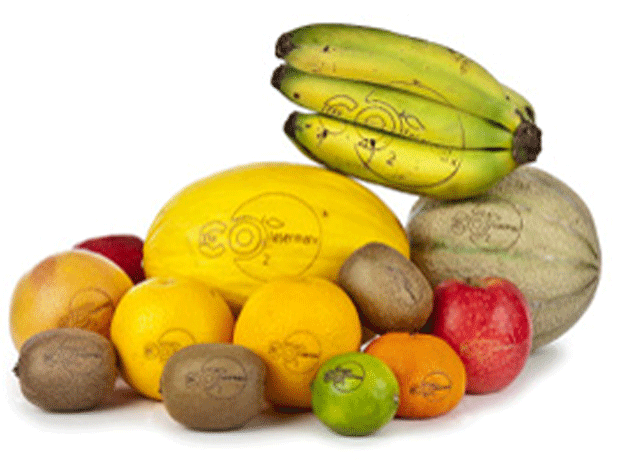 Retailers will finally be able to scrap sticky food labels and instead use laser technology to mark the skin of fruit following a change to EU rules.

The EU last week approved the use of iron oxides and hydroxides in lasering citrus fruit, melons and pomegranates with information such as PLU codes, QR codes and barcodes.

Previously, the chemicals, which enhance the contrast between the lasered and non-lasered parts of the fruit making the mark much clearer, had not been permitted under EU law.

This had hindered the adoption of lasering, which produced mixed results without them.

Suppliers welcomed the EU's decision to allow their use. One of the main benefits of laser technology was improved traceability for shoppers, they claimed.

"Consumers will have absolute certainty the product they are buying is fully guaranteed," said Jaime Sanfelix, MD at Laser Food, which has spent three years liaising with the EU to get the use of iron oxides and hydroxides approved.

Currently, loose products were removed from cartons and sold "anonymously", he said.

Lasering would also bring considerable cost advantages and environmental savings for retailers and suppliers as it would negate the need for the paper, ink and glue typically used to add information and branding to fresh produce.

"It limits the risks of losing, mixing up or inverting food items, and therefore facilitates transportation and storage," added Sanfelix.

Suppliers also believe the change provides a huge marketing opportunity for retailers as the lasering could be used as a marketing tool to mark products with motifs during events such as Halloween and Valentine's Day.

The EU legislation is due to come into force on 23 June.