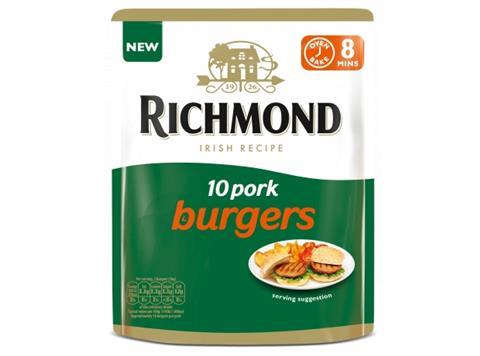 Kerry Foods is hoping to build trust in the burger category with the launch of the first burgers under its Richmond brand.

Chilled Mini Burgers - as well as Mini Sausages in chilled and frozen variants - will be available to retailers from 10 March.

Kerry will also relaunch its chilled and frozen Mini Meatballs, launched in March 2013.

The products, made from pork meat, would offer a "teatime solution for mums," said Caroline Segalen, marketing manager for Richmond. "By expanding the Richmond range, we are giving shoppers choice, delivering a variety of products to suit their family's needs from a brand they know and trust."

The launch will be supported with three TV ad bursts in 2014.

Chilled Mini Meatballs, Mini Burgers and Mini Sausages will carry an rsp of £1.75 and frozen Mini Meatballs and Mini Sausages an rsp of £1.50.

Kerry is the latest brand to target the burger market in the wake of the horsemeat scandal with a non-beef offering. Birds Eye launched a fish burger last year and premium sausage brand Heck launched its Fair & Square Sausage into Tesco stores in December.