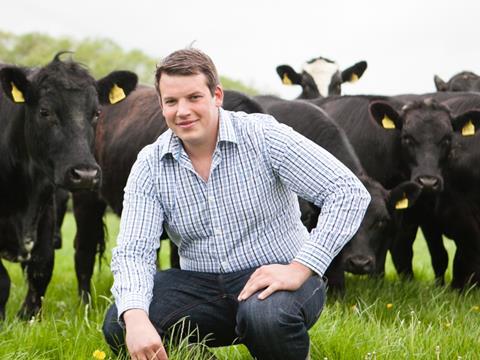 A new auction site for livestock is set to give retailers access to more detailed information about meat they buy from markets, make it easier to track and compare meat prices and "seriously reduce supply chain costs".

The sellmylivestock.co.uk website - launched on 6 June - is primarily focused on providing better pricing data to farmers, but is also attracting interest from retailers wanting better information on meat.

Its founder, beef farmer Dan Luff, said he was in talks with a number of retailers that said they were interested in the site's ability to provide "a lot of information on animals they wouldn't necessarily receive" at the moment when buying livestock through markets as opposed to their regular suppliers.

"When retailers don't have the right balance of livestock supply they have to go to market, where they will not have access to the same amount of information on the animal's provenance," he said.

Luff's site allows farmers to auction cattle and sheep online but - crucially - also links to data from Red Tractor and the British Movement of Cattle Service and other sources. Purchasers can see descriptions, images and video footage of the livestock, along with details on farm assurance, the animal's vet and feed history, and how often it has been moved between farms - "something a lot of retailers are concerned about," according to Luff.

Farmers were already legally obliged to collect this information but to date retailers had not had an easy way to access it when buying through markets, Luff said.

The launch of the site comes as beef farmers are becoming increasingly agitated about falling beef prices. By providing detailed data on prices, the site is looking to help farmers by creating greater transparency around pricing.