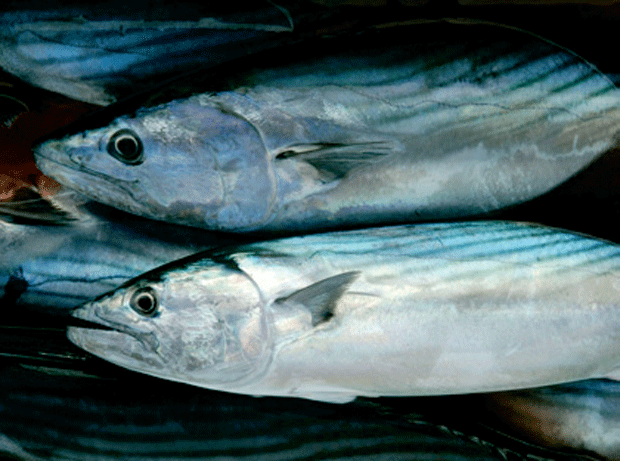 Tesco has defended its record on responsibly sourced tuna after Greenpeace accused it of being the worst out of the major supermarkets when it published its canned tuna league table today (Sunday 2 March).
Greenpeace's table categorises Sainsbury's, The Co-operative, Waitrose, Morrisons, Marks & Spencer, Asda and Tesco as well as brands Princes, John West and Oriental & Pacific based on their record on responsible sourcing.
"Tesco is at the bottom of the pile of supermarkets because as soon as they achieved their bold promise to use 100% pole and line tuna in their own-brand tins, they immediately started refilling their shelves with 'dirty' tuna that is caught in a way that can kill turtles, sharks and rays," said Ariana Densham, Greenpeace UK oceans campaigner.
She accused Tesco of "hypocrisy" after the retailer promised to be up front about where the food it sold came from, following last year's horsemeat scandal.
But Tesco hit back at Greenpeace's criticism, alleging that the NGO's assessment of its tuna sourcing was "simply wrong".
"We moved much faster than many of our competitors to make sure our own-brand tuna is 100% pole and line"

Tesco
"We moved much faster than many of our competitors to make sure our own-brand tuna is 100% pole and line," said a spokesman.
It has also pledged to use sustainable tuna in other products such as pastas, sandwiches and salads, he added.
Many Tesco competitors continued to sell non-pole and line caught tuna and Tesco customers had a "great choice of sustainable tuna", he added.
LDH, which owns the Oriental & Pacific brand sold in Tesco and which was singled out in the Greenpeace report, said it "totally refutes any claim that the Oriental & Pacific Skipjack Tuna brand contains 'dirty' tuna, the implication being that there is something wrong with the product itself or that skipjack tuna is unsustainably caught", in a statement.
At least 85% of the tuna it sold was fished using the pole and line method and its Oriental & Pacific brand skipjack tuna was caught using the purse seine fishing method, which accounted for 63% of all tuna caught around the globe, it added.
"All of our tuna suppliers are members of the International Seafood Sustainability Foundation and support its research-led initiatives for long-term conservation of tuna stocks, reducing by-catch and promoting eco-system health."
Greenpeace and Tesco will feature in the latest instalment of Hugh's Fish Fight, which will be shown on Channel 4 tomorrow (Monday 3 March).
"There's no information on Oriental & Pacific tins to tell shoppers how the tuna was caught. If they really care about our oceans then Tesco should take this tuna off the shelves today, and other supermarkets must follow suit," said Fearnley-Whittingstall in a statement.
In contrast to Tesco, Greenpeace praised other retailers for their records on tuna sourcing. "Morrisons joins Sainsbury's as a market leader on tuna sustainability. They have eliminated unsustainable tuna from their products which is great news for sharks, turtles and rays," said Densham.
Oriental & Pacific is also sold by Asda.