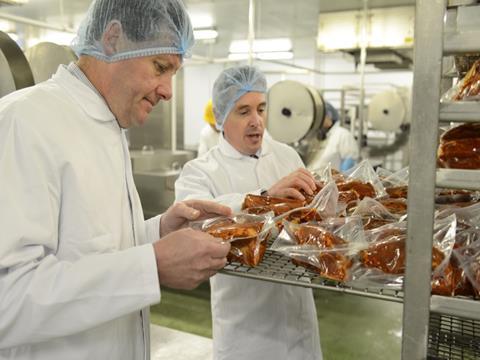 Brits' growing appetite for US-style pork - such as barbecue, slow-cooked and pulled meats - has prompted Tulip to invest £2.3m in a dedicated production facility in the Midlands, creating 80 new jobs.

The 3,000 sq m site, in Wednesbury, features large-scale smoking ovens, blast chillers, special equipment for sous vide products and a packaging line. It started production last week.

Tulip said it believed its new site was the largest single-site facility dedicated specifically to barbecue, slow-cooked and pulled meats. It will handle sales and marketing for the products produced at Wednesbury in collaboration with HFR Foods, which specialises in marketing and selling sous vide products.

"The emergence of 'street food' and the influence of American cuisine such as shredded and pulled meats have been really big news over the past 12 months, and Tulip has been leading the way in bringing this type of product to a wider market," said Tulip CEO Chris Thomas.

"The opening of the Wednesbury facility enables us to meet the rise in demand from both our retail and foodservice customers for slow-cooked and pulled products, and gives us valuable capacity."

Tulip first acquired the Wednesbury site in 2011, when it bought chilled meat producer Parkam Foods. It previously housed Trophy Foods, which was closed down last spring. Tulip has been working to convert the site for pulled and shredded pork production since early December.

The company said the new facility would initially employ 80 people, including a number of staff who would transfer from its nearby Freshway Foods sandwich-making site. The Freshway site is expected to close shortly, following the loss of a major contract to Cranswick earlier this year.