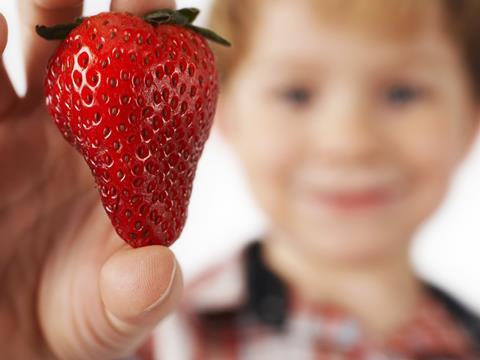 Brits have gone mad for berries - sales of strawberries, raspberries and blackberries have rocketed by £76.5m over the past year and the UK berry category is now worth £1bn.

Booming berry sales were a driving force behind the startling turnaround in the fortunes of the overall fruit market, which enjoyed sales growth of £131.8m over the past year [Nielsen 52 w/e 10 October 2015], compared with a loss of £47.9m a year ago.

According to British Summer Fruits, the £1bn berry category now accounts for 20% of the £5bn fruit market, and is set for further growth.

Steve Rudge, head of procurement for wholesaler Reynolds, put the growing British appetite for berries down to the development of "superior eating varieties" and improvements to growing systems. "More cropping is done under protected covers or tunnels, so there is a much lower incidence of rot or mould; quality and availability has never been better."

Shoppers are also more interested in health, provenance and convenience. "We have banged on about health and convenience for years, and consumers have started to get the message," said Laurence Olins, chairman of British Summer Fruits. He added the berry industry had faced "little competition" from other fruit categories, which "aren't putting the same effort" into developing and promoting products.

Strawberries remain the firm favourite, with sales up by a further 8.7% (£37.5m) over the past 12 months. Jack Ward, CEO of the British Growers Association, said wider availability and clever marketing by growers had transformed strawberries from an occasional luxury into a regular purchase.

Raspberries also recorded impressive 17.9% (£33.5m) growth, while blackberry sales were up by 18.4% (£5.4m) over the past 12 months.