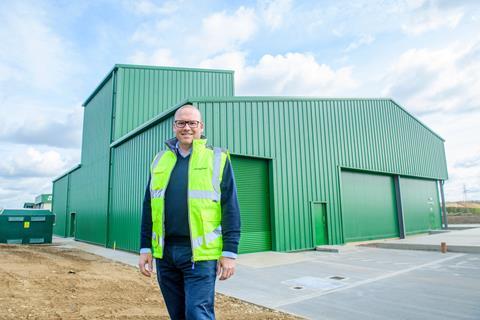 Potato supplier Branston has partnered with new technology provider Root Extracts to develop a potato plant protein for use in vegan and vegetarian food.
The work is set to take place in a soon-to-launch £6m extraction facility in Lincolnshire – the first of its kind in the UK, Branston claimed.
It will convert secondary grade low-value potatoes – those unsuitable for retail – into functional plant-based protein. The factory will also generate starch-based products for use in manufacturing.
Branston began research into potato proteins in 2013, starting from a lab-based level and scaling up to a commercially viable operation, it explained.
Potato protein was high in amino acids and had a high level of functionality – meaning it could, for example, be used as an egg replacement binding agent, the supplier added. Additionally, the protein would be sourced in the UK, unlike many other plant proteins such as pea and soy, therefore having fewer air miles and better traceability.
Branston currently turns some potatoes unsuitable for retail into prepared ingredients to be used in ready meals and mash. Others either go to an anaerobic digester plant that produces energy or are used as stock feed.
"Our challenge over many years has been how to convert as much of the crop as possible into as high a value as possible and create an efficient and sustainable supply chain," said Branston MD James Truscott.
The typical potato had "quite a lot more to it than you might think", he added. "We love potatoes and we don't want to waste a single one. We've spent years working out how to get the best out of the crops that our growers have lovingly produced, and this is the next step in the journey towards zero waste."