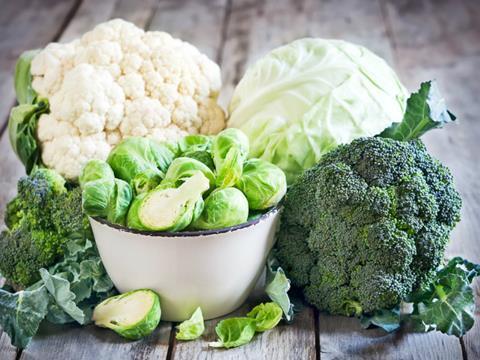 Festive turkeys won't be the only part of the Christmas dinner to suffer following the summer's drought, as Brussels sprouts growers warn of "major concerns" for this year's crop.

The Brassica Growers Association said growing conditions for its produce including cauliflowers, broccoli, cabbages and sprouts had been "extremely tough" given the combination of a cold start to spring, followed by prolonged drought in summer.

"The hot, dry weather has meant that broccoli plants have been very small, and this has led to two heads being used per pack to achieve the same weight," said British Growers Association CEO Jack Ward.

"This halves the yield and doubles the labour costs, as extra staff have to be employed to weigh and put two heads together in packs. At the same time, the hot weather has affected consumer demand, with sales down by 30%."
Growers had left unwanted or unsaleable crops in the field as a result, he added, creating a "perfect storm" of conditions likely to see growers forced to push up prices to recover costs.
The association warned a lack of moisture had caused concerns for the viability of seedlings planted to harvest for the festive season, predicting volumes would be down on the five-year average.

Meanwhile farmers warned of even more severe shortages via Twitter, with farmer, agronomist and business manager for Hutchinson's Crop Protection Specialists David Stead suggesting the drought would 'reduce yield by circa 75%', while the impact on quality could worsen the situation further.

It comes after The Grocer last week broke the news that prices of Christmas roast staples including turkey and potatoes were set to soar as the poor growing season tightened availability of wheat for turkey feed and destroyed potato fields.