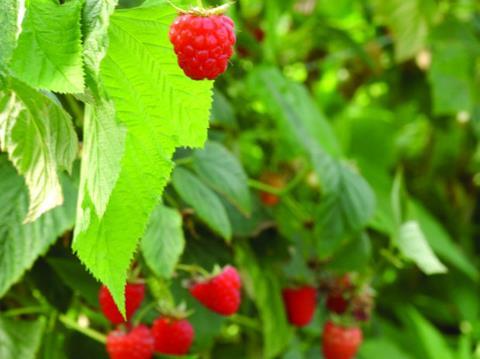 The British raspberry season has kicked off with a bang, with growers predicting a surge in supply over the next week as the heatwave boosts the crop.

The harvest usually begins in late May to early June but was pushed back as early season growth was hampered by the cold spring, which lasted into April.

However, the arrival of summer and recent warmth has boosted production, with abundant supplies available for the peak season and increased demand experienced during Wimbledon. But growers have warned that extended periods of hot, dry weather could damage crops which struggle to ripen when night temperatures are as close to day temperatures as they have been in recent weeks.

Homegrown varieties including Driscoll's, Maravilla and Sapphire began rolling into supermarkets nationwide last week, and growers are predicting an extended season that could see raspberries harvested into November, said CEO of Berry Gardens Jacqui Green. Growers have invested in biomass boilers and ground tunnels to extend the season beyond its usual October wind down.
"Though our season was slightly late and many growers are around 20-25% down on where they were last year, we're expecting a strong late season to overtake last year's yield," added Green.
"The season on the EU mainland also ran a little late so there has been a seamless transition from imported to British, which is encouraging to see as sales growth remains in double digits with people buying more raspberries and bigger punnets."

UK consumers bought in excess of 25,000 tonnes of raspberries in the year to June, with shoppers spending more than £280m on the fruit, which has surged in popularity over the past decade [Kantar 52 w/e 18 June 2018].

The berry market stood at £1.2bn in value sales in 2018 to make up 22% of all fruit bought in British retailers [Kantar 52 w/e 25 April 2018]. It comes on the back of British Summer Fruits's long term campaign promoting the health benefits of berries, which has seen the value sales more than triple from £370m per year in 2002-03.
"This season looks particularly good for raspberries and innovations in our industry have meant we are able to meet the growing consumer demand for berries so people across the UK can enjoy them all summer long," said chairman of British Summer Fruits Nick Marston.