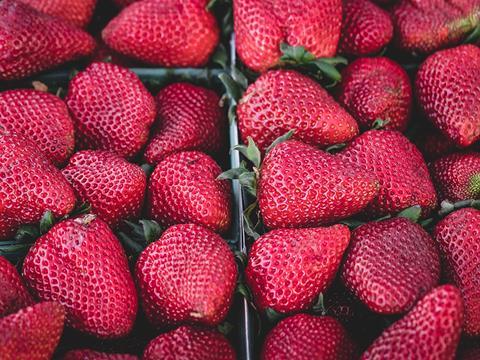 The government has been slammed for its "misleading and inaccurate" response to complaints it failed to negotiate a satisfactory post-Brexit import quota for Egyptian strawberries.
The Grocer last week reported the soft fruit would soon become subject to a 10% tariff as the UK approached a quota limit described as "not adequate to meet UK demands" by Fresh Produce Consortium CEO Nigel Jenney.
Government data showed the quota was set at 6,000 tonnes from 1 October 2022 to 30 April 2023, but it had already been exhausted by the start of February.
Defra said the quota had not changed since the UK had left the EU. And in the years pre-Brexit, the same quota level had been exhausted in a similar timeframe.
But Jenney claimed the situation had arisen from an "arbitrary" division of EU import quota volumes post-Brexit, rather than one based on per capita consumption.
And he slammed Defra's response as inaccurate, as he cited FPC data that showed pre-Brexit imports to UK customers accounted for approximately 8,500 tonnes annually, as part of the EU's tariff-free imports.
The current quota of 6,000 tonnes has "never represented [true] trade volumes", he added.
Jenney said the misunderstanding over the quota was because the majority of strawberries were imported via another EU country rather than the UK border in the first instance.
"This fundamental evidence was simply ignored by UK government when agreeing the UK quota of a mere 6,000 tonnes," in a post-Brexit environment, Jenney pointed out.
Jenney said fruit importers had presented evidence to government before continuity agreements with the EU were signed that the limits were "not fit for purpose". But their efforts had so far been to no avail.
He pleaded with the government to "rather than defending the indefensible, to please urgently resolve this situation to avoid hard-pressed consumers paying substantial and unnecessary taxes on their food".
The Grocer has approached Defra for comment.