Who says there's no innovation in produce? The days of county fayre competitions for the biggest leek are fading fast. At this week's fifth annual London Produce Show, it was all about how to make fruit & veg trendy. And the first step is to make them smaller. Here's our highlights of the top trends on display at this year's show:
1. Baby veg is here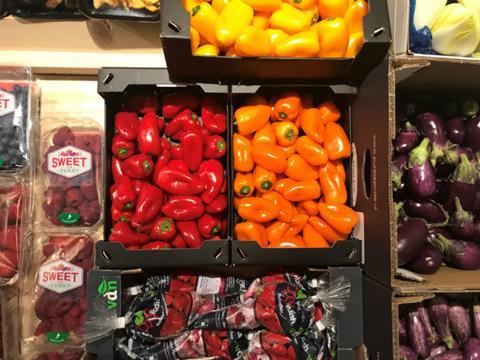 Baby fruit is particularly popular in catering circles, often used to apply the 'wow factor' to desserts. But now the trend has spread to veg because of its convenience. Billed as a great snacking format without the need for excess packaging, pocket-sized veg are more appetising to tuck into raw and make for ready-made kid-friendly portions. Peppers, aubergines and cauliflower have each been given the tiny treatment and are all the sweeter for it.
2. Incoming: micro veg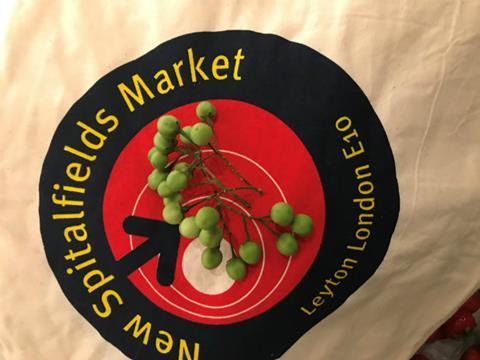 Going one step further, the aim of micro veg is to pack as much flavour as possible into a pea-sized space. In fact, pea aubergines are reportedly the new secret to the ideal Thai green curry, while micro cresses pack a punch and are aiming to topple parsley as the garnish of choice. Popcorn shoots, mini mint offerings and broccoli greens aren't to be underestimated, no matter how small they look.
3. Plastic-free ASAP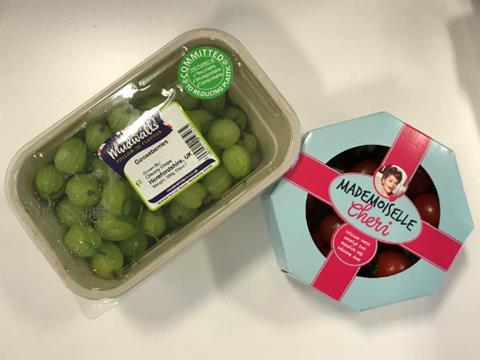 While the public demand for plastic-free aisles grows ever stronger, suppliers are clamouring to entice eco-shoppers desperate not to disappoint David Attenborough. Warwickshire-based brand Mudwalls launched its sugarcane pulp punnets in Midcounties Co-operative stores and Whole Foods Market two weeks ago. The response to its biodegradable, recyclable, compostable packaging has been huge, says commercial manager Pat Cox, with the Co-op pushing the farm brand in store. Meanwhile, in the Netherlands, produce suppliers are aiming to edge into the snacking market, with cherry tomatoes going on sale in branded cardboard boxes reminiscent of gifting chocolates. Once opened, the box folds out into a plate to make the experience that much easier.
4. Global tastes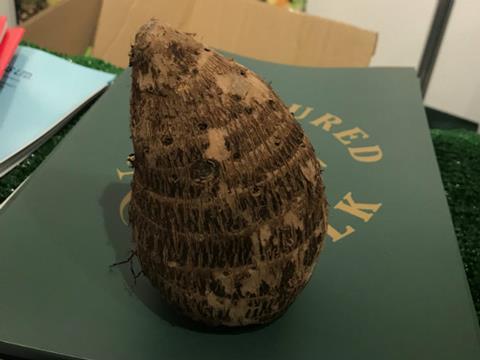 The market for Asian produce is as strong as ever, but dragon fruit is practically passé. New and hot on the market is taro. Presented as a challenger to the sweet potato, the tuber's nutty flavour and superfood credentials are making it a popular choice for the health brigade. But make way for South America. Chow chow - also known as chayote - could be making its way into gourd-met coleslaws near you soon. Camu camu, meanwhile, is a cherry-like fruit, already popular on the health scene as a powder. With claims that include fighting inflammation with its high vitamin C content, growers are looking to bring the whole fruit to the UK.
5. Unicorn produce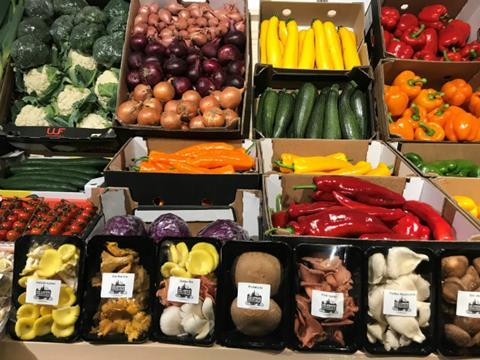 Nearly a year after the white aubergine went into Waitrose, it's yet to really take off. But the snowy fruit (technically, it's a berry) still garnered plenty of attention at this year's LPS. In the age of the unicorn, a rainbow of colours is a must. Yellow, orange and pastel pink oyster mushrooms are set to bring a new hue to dinner plates countrywide.
6. The brands are back in town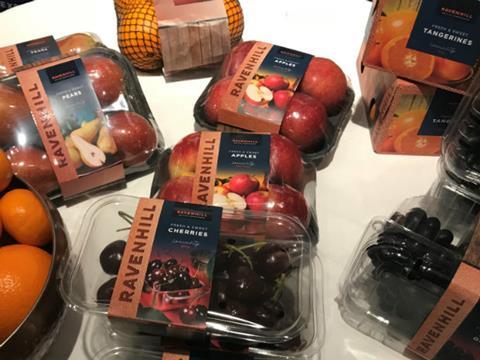 Now is the time for branded to take off in the produce aisles, say some suppliers. The success of Tesco's 'fake farm' labelling represents an opportunity to bring branded USPs to produce, giving growers a platform to demonstrate their differentiation, investment and NPD.