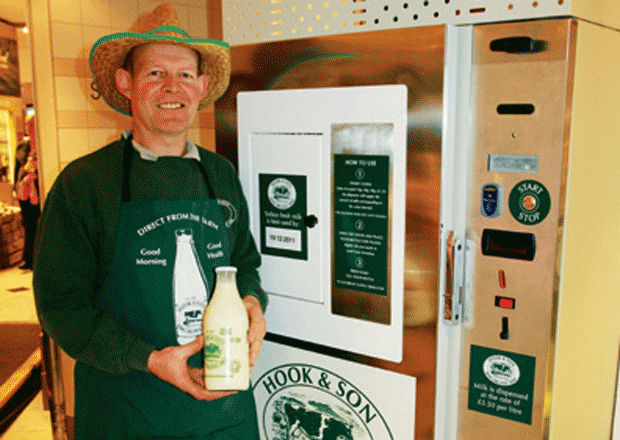 The Food Standards Agency is to kick off its long-awaited consultation on the sale of raw milk to consumers in England, Wales and Northern Ireland.
The consultation has been eagerly anticipated by the dairy industry ever since Selfridges was taken to court by the FSA earlier this year for allowing Sussex farmer Steve Hook to sell raw milk in its Oxford Street store.
The food watchdog confirmed the consultation was scheduled to launch next week.
It added that it maintained its view pasteurisation was the best way to deal with food safety risks arising from raw milk - such as listeria - because it would destroy any germs that might cause illness.
However, it acknowledged there was a market for raw milk, and that a number of new sales channels had emerged over the past few years that "tested the interpretation of where it is acceptable to sell this product".
This was at the heart of the Selfridges/Hook case earlier this year, which involved the sale of raw milk through a vending machine.
The FSA argued this was against rules stipulating that raw milk has to be sold directly by farmers including on farm, through farmers markets or online, but dropped the case pending the outcome of its review.
"We will be consulting with a wide range of stakeholders, many of whom we know are passionate about this subject and we are very keen to hear what people think," a spokeswoman said.
Over the past few months, the FSA has carried out a review of the control mechanisms governing the sale and marketing of raw milk and cream to enable it to develop the control measures on which it will consult.
In Scotland, the sale of raw milk is banned.
The consultation will run for 12 weeks.