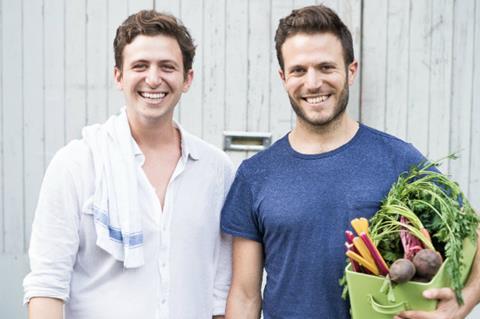 Vegan DTC meal delivery company Allplants has closed a 'record' campaign, raising £3.4m in the UK's largest-ever vegan crowdfunding round.
The business took to Seedrs last month, aiming to raise £2m in a convertible loan note round, allowing investors to gain a 20% discount on a future Series B raise planned within the next 12 months to raise up to £20m.
After smashing its initial target within 48 hours, Allplants went on to raise another £1.4m, welcoming a total of 1,824 investors – including VC firm Octopus Ventures, Felix Capital and Seek Ventures.
The business polled its investors and noted that over 76% of them were not vegan, indicating a growing interest in investing in plant-based businesses as they become increasingly mainstream.
The poll results also showed that 73% of investors believed there was a lack of healthy and nutritious plant-based meals available in the UK. Seventy-five per cent said one of the reasons they invested was to support sustainable businesses that benefited the planet.
"We're delighted with the huge support and belief our community has shown in this crowdfunding round," said co-founder and CEO Jonathan Petrides.
"It's surpassed our expectations and allows us to look ahead at 2020 with even bolder growth plans. It's an honour to now have more than 1,800 new investors behind every step we take and demonstrates the rapidly growing demand for healthy and delicious plant-based meals made convenient."
The funds raised will be used to increase production and serve over 60k meals a week from Allplants' production kitchen – a newly opened 20,000 sq ft site in London.
Established in 2016 by former Propercorn brand director Alex Petrides and his brother Jonathan, also known as JP, Allplants has already attracted interest from various VC firms and industry figures – raising £7.5m in 2018 and £800k in 2017.
By 2025, the business aims to develop distribution partnerships and launch in new markets in Europe and North America.