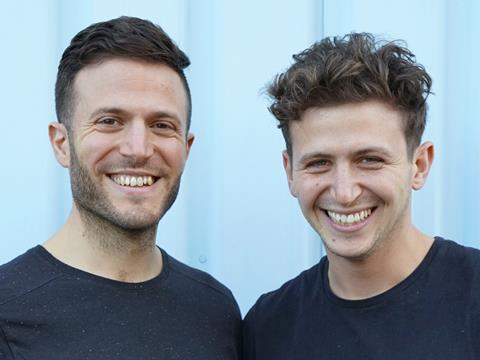 Vegan meal delivery company Allplants has secured £7.5m to accelerate its growth and plans to "revolutionise plant-based living".

The meat-free direct-to-consumer business has received the cash in a Series A funding round led by venture capital group Octopus Ventures.

Funding will be used to build a new base for the business, expanding the capacity of its production kitchen, designed to work off renewable and waste-created energy. The investment will also boost NPD, recruitment and marketing.
Soon after Allplants was launched by brothers Alex and Jonathan Petrides in 2017 it received £800k from a group of investors including VC firm Felix Capital, which has now doubled its seed round investment.

Others now backing the startup include Otiva, a Swedish private venture fund, partners at Verlinvest, and the VCs behind brands such as Popchips and Vita Coco.
Will Gibbs of Octopus Ventures said: "Allplants has the potential to build a brand in a really meaningful market and the sheer number of evangelising customers today is a reflection of this already."
Jonathan Petrides said: "The plant-based movement has become mainstream and is growing fast. Today, each evening, an allplants meal is enjoyed every 15 seconds.
"Most allplants customers aren't veggie or vegan, they're curious and hunting for convenient, healthy ways to boost their busy lives. This investment well help us fuel the plant-based movement forward.
"We're excited to build a home for plant-based living in the UK and continue sharing our food with the world, to inspire the next billion plant-powered people."