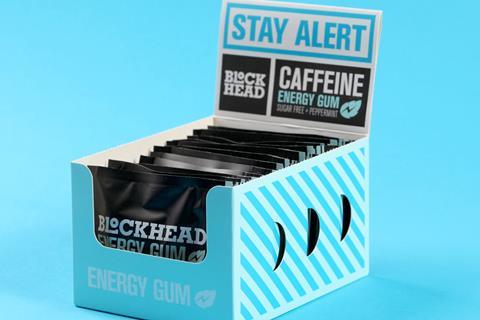 Functional gum producer Blockhead has closed a six-figure investment round to fund NPD and retail expansion.
The startup, which makes gum with added properties such as CBD and vitamins, raised £820k from angel investors and high net-worth individuals.
The latest raise took the total secured by the business since inception to around £1.5m.
Blockhead was able to close the funding round despite the current investor uncertainty due to the coronavirus outbreak.
Founder Danny Lowe said the pandemic made the last 1% of the raise "a little bit more difficult" but the majority of the funds had already been secured before the virus impact on the market became clear.
"We were very lucky with our timing," he added. "The raise gives us much more of a buffer on cashflow.
"It is really tough on a lot of the startup community. If we hadn't have got this raise in, things would have become a lot more difficult."
The business now plans to use the cash to fund new product launches planned for later in the year.
"In chewing gum, a lot of the innovation is around flavour as opposed to anything functional such as in the soft drinks or protein bar markets," Lowe added.
"So it is a really nice space for us to expand into."
Further cash will go towards supporting its current stockists, increasing brand awareness and sales.
Blockhead is currently available in WH Smith, Holland & Barrett, Londis and Budgens as well as petrol stations across the country.
Conversations are ongoing with the big four to secure listings, though the current climate has put everything "on the back-burner", Lowe added.
"The virus will push things back a little bit, hopefully not too much, while we sort out the supply to the retailers as they deal with the crisis," he said.
The startup also exports to Switzerland with plans to increase its international presence.