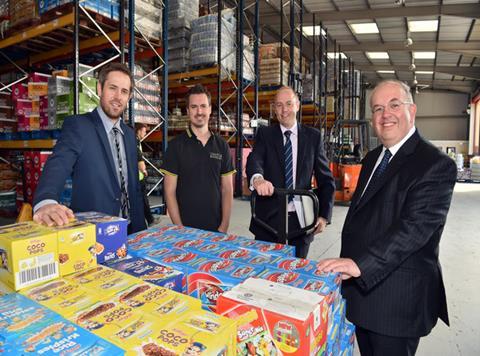 Drinks and confectionery wholesaler Chapple & Jenkins has purchased new premises to support expansion plans with support of a £2.7m bank funding package.
The Bristol-based business has used the financing from Barclays to buy an additional 33,000 sq ft of warehouse space to increase capacity, drive efficiencies and meet growing customer demand.
Chapple & Jenkins has experienced double-digit growth since its formation in February 2008 and currently boasts an annual turnover in excess of £10m. It currently employs 45 staff and is looking to recruit as the business continues to grow.
Director Martin Jenkins said: "We are pleased to have Barclays as our new banking partner as it became clear that we needed to expand into larger premises to service our customers' future requirements."
Chapple & Jenkins supply drinks and confectionary products to a range of customers, including schools, local authorities, hotels, caterers and festivals, in Bristol and bordering counties. Existing
Chapple & Jenkins Ltd currently employ 45 staff a number set to grow in the future.