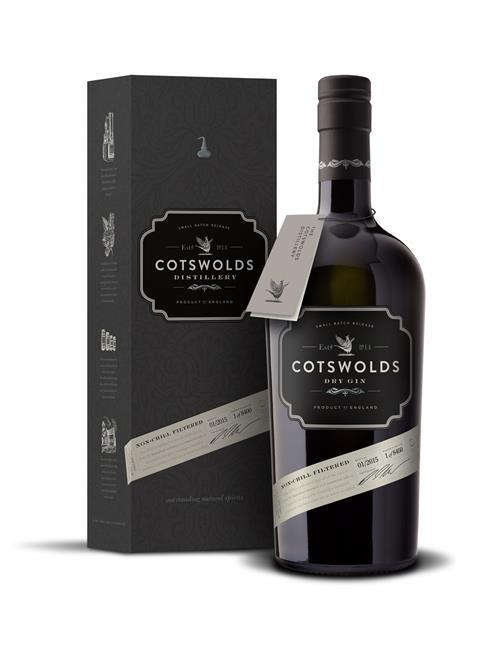 The Cotswolds Distillery is overfunding after smashing its £2m crowdfunding target to boost its advertising and promotion, increase its distribution network and pay for the building of a new visitor centre.
The distiller of gin, whisky and numerous other spirits, has raised £2.2m through its Crowdcube campaign, which offered a 6.53% equity on a pre-market valuation of £30.1m.
The European Agricultural Fund for Rural Development has also given a grant of £145k to Cotswolds to be invested into the distillery site.
The spirit producer, which is listed by Majestic, Waitrose and Harrods was founded by former Wall Street currency trader Daniel Szor and saw sales increase by 75% to £3.1m for the calendar year 2017.
The Crowdcube campaign is the fourth time the company has reached out to the crowd for investment
"Our theme for this year is build the brand and grow the distribution. If the plan is to durably grow the brand, then we have to invest, and we have to invest in advertising and promotion," commented Szor.
"Last year saw 100% growth in revenue, this year growth has probably been in the order of around 65% and we are targeting, roughly 30% growth a year for the next five years. Not pie in the sky, we don't want to hit it out of the park, we just want steady growth.
"Whisky production very capital intensive. We have already built quite a strong stock, of about 2,000 barrels of whisky, a fair number in three years for a small distillery distil twice a day, 365 days a year, making three barrels of whisky every day. And that costs us £1 million a year so part of that is making sure we have sufficient working capital."
Cotswolds is currently selling around 12,000 nine-litre cases annually and has set a target of 50% growth for the next fiscal year.
"We are targeting 50% growth next year but next year that goes down to 38% and continues like that. If we see ourselves continuing at that 17,000 or 18,000 case volume over the next 12 months, that is what we are looking at. The goal, five years from now, is to be at 50,000 cases," the founder added.
The first whisky produced by the company was launched for retail in November 2017, and it is hoped that whisky sales will be almost equally split between the UK and export markets.