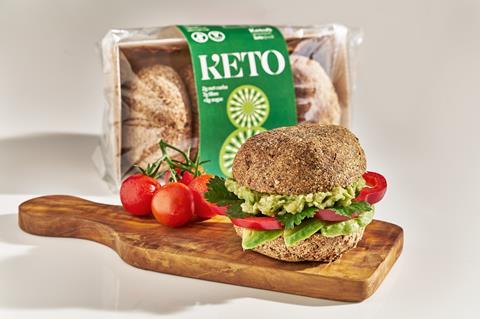 Free-from bakery startup Cru8 has launched a crowdfunding campaign to upscale production and keep up with the "burgeoning" demand for free-from, paleo and keto products.
The company went public on Seedrs this week looking for £300k in exchange for 11% of its equity, for a pre-money valuation of £2.4m.
So far, the business has raised over £200k and is hoping to overfund up to £400k, which would be "amazing" according to CEO and founder Alexi von Eldik.
It plans to use the funds to upscale production by moving into bigger premises – away from its current 500 sq ft kitchen – as demand for artisanal, free-from bakery products increased significantly over the past year.
"We want to take the leap to the next level and, to be able to do that, we need the investment to really go for greater distribution throughout the UK and ultimately to export somewhere else," von Eldik said.
Further investment will go towards sales and marketing, enabling the business to gain new listings and customers by helping them switch to grain-free, nutrient-dense alternatives.
Currently stocked in Selfridges, Whole Foods Market and Planet Organic, the company is about to launch in As Nature Intended and aims to gain listings in more "high-end" supermarkets – including Ocado, Waitrose and Amazon Fresh – within the next six months.
Funding will also go towards the development of a DTC offering on Cru8's website as well as Amazon, von Eldik added.
Established in 2014, Cru8 generated revenues of £238k last year and is on track to grow sales by 26% to around £300k for 2019.
Following the fundraise, the business is targeting sales of £1.9m in 2020.
"People are becoming much more educated about what they are eating and what they are looking for in their products," von Eldik said.
"There has been a huge tidal wave of keto products in the US and it is definitely trending here, and I think we will see more products in the market which are keto-related.
"This is not going to slow, it isn't a fad. This is something that is here to stay."