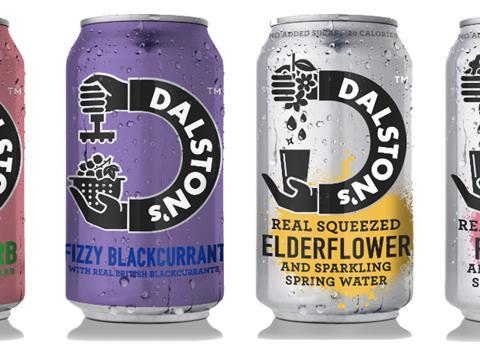 Challenger drinks brand Dalston's has secured more than £1m from angel investors after a "sales turnaround" in 2018.

The significant cash injection will be used to drive the fizzy drink supplier's recent NPD, and to bolster stock ahead of new supermarket listings in the spring.

A raft of private investors, including Philipp and Mark Mosimann, the son of renowned chef and restauranteur Anton, have backed the brand which has seen rapid growth in the past year.

Sales have tripled to £1.2m in 2018 at the brand which is set to continue its expansion with new listings at unnamed multiples planned for March.

The company secured the cash injection on the back of a £5.2m valuation.

"Last year, 2018, was our turnaround year. We produced over three million cans," said Duncan O'Brien, who founded the company alongside Dan Broughton.

"A serious amount of our fundraise is simply for funding stock. Cash is being used for recruitment and product development as well, but like all fast-growing businesses, having that capital is key."

"Our outlook for 2019 is positive. We've got some amazing new listings which look likely to go live in March and we've got more interest from the trade than I've ever seen."
Funding is also being used for recruitment, including the recent appointment of Spoon cereal founder Annie Morris as head of brand and marketing.

Real Squeezed Elderflower and Real Squeezed Rhubarb SKUs were launched last week, alongside its first no added sugar variants.

The founders expect the 'lighter' lines to be a key growth area for the business, after reformulating its original products following April's sugar levy.

Its drinks are aimed at the many younger shoppers who were "dramatically reducing their alcohol intake and looking for healthier, booze-free alternatives" said Dalston's, which is stocked in more than 2,500 shops across the UK.