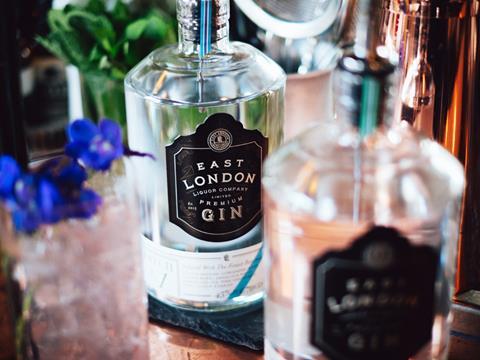 Two craft gin and whisky distilleries have exceeded their seven-figure crowdfunding targets to scale up and tap the UK's growing thirst for craft spirits

The East London Liquor Company crowdfunded more than £1m in just four days to boost its whisky production and operational growth, smashing a target of £750k.

Cotswolds Distillery also this week reached its crowdfunding target, of £2m, to go towards advertising and promotion, increasing its distribution network and building a visitor centre.

The East London Liquor Co has now set a new investment target of £1.5m following its successful campaign.

It will begin a regional listing with Waitrose at the end of the month and is in "advanced stages of discussions" with another supermarket.

The extra investment will enable the company to scale up its whisky production and to facilitate increase on-trade and off-trade listings, said founder Alex Wolpert. "The plan is to crack on with our whisky production." "The plan is to consolidate and develop our sales so that we can really try and develop the domestic and export markets."

The whisky is forecast to be sold wholesale at around £40 per bottle, and a retail price of between £60 and £70, once it goes to market. The founder added the company's gin would remain "affordable", with its award-winning London dry gin retailing between £20 and £22.

Cotswolds Distillery , which is listed by Majestic, regional Waitrose stores and Harrods, also received a grant of £145,000 from the European Agricultural Fund for Rural Development.

The company, founded by former Wall Street currency trader Daniel Szor, saw sales increase by 75% to £3.1m for the calendar year 2017.

It has so far raised £2.1m through its Crowdcube campaign, which offered a 6.53% equity on a pre-market valuation of £30.1m.