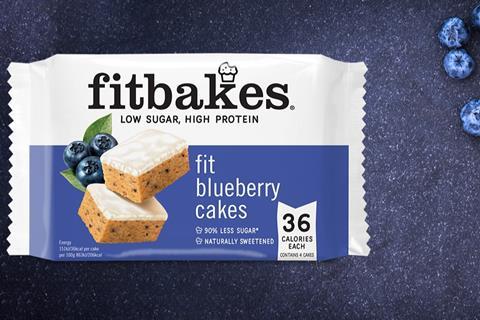 Healthy cake maker Fitbakes has launched a £200k fundraising drive to accelerate the growth of the business after securing listings in the mults.
The two-year-old startup is looking for angel investors or venture capital backers who can provide "smart capital" and the experience needed to "help the business grow", founder Ella Rauen-Prestes told The Grocer.
The raise allows investors to benefit from SEIS tax benefits.
"I am Brazilian, and when I moved to the UK I found that this country is cakeland!" Rauen-Prestes said.
"It is the only place in the world where you have a whole aisle in the supermarket dedicated to cakes but when it comes to healthier alternatives, lower in calories and sugar, there is a lack of options. That is when I decided I could make some."
Fitbakes started initially as a side business to Rauen-Prestes' tech career, with the business selling exclusively online until 2019 when it gained its first retail listings with Selfridges, Co-op and Sainsbury's.
It plans to use the additional capital to invest in marketing activities, both online and across traditional channels, as the plan for the next 12 months is to pursue aggressive growth, Rauen-Prestes explained.
"We have done a lot in terms of NPD last year and now our range is ready to grow," she added.
The latest fundraising attempt comes after securing £200k in investment last year, with the business now forecasting revenues of £400k in financial 2020.