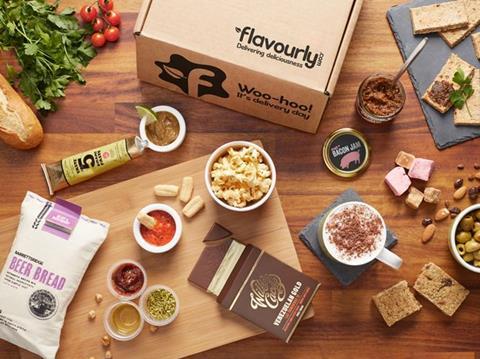 Flavourly, a gourmet food and drink subscription company which turned down four investment offers from the BBC's Dragons' Den, is aiming to raise £300k on crowdfunding platform Crowdcube.
Ryan O'Rorke, a 26-year-old Scottish entrepreneur, was inspired to start up the business in November 2012 after witnessing his father, an amateur honey maker, struggling to sell products outside his local circle. He also discovered that 75% of small British producers do not have the resources or infrastructure to sell direct to consumers or the multiples.
Flavourly selects independently produced gourmet food, drink and craft beer and delivers them in a package to customers each month. Popular products include bacon jam, chilli popcorn, and venison, mushroom and whisky pasta sauce.
Since it started trading, the company has grown 500% year on year, shipping more than 500,000 products from more than 300 small British producers and generating revenues in excess of £600k.
O'Rorke appeared on the latest Dragons' Den programme last weekend, pitching for £75k in return for a 5% stake in the business. He received four separate investment offers, plus a job offer from Kelly Hoppen.
Viewers saw O'Rorke accept a joint bid from Piers Linney and Peter Jones for the full amount in exchange for a 20% stake.
However, following the show's recording in March, O'Rorke and Flavourly CEO Assean Sheikh decided to decline the Dragons' offer and pursue other investment opportunities.
Since then, Flavourly's sales have more than doubled and the company has added 40% more products and 33% more producers to its range, O'Rorke said.
"The Dragons loved Flavourly and I'm hugely grateful to them for their support and encouragement," he added. "But we're thrilled at the tremendous public reaction so far and the excitement for our brand. The investment offers are flying in thick and fast and we're well on the way to smashing our next funding target."
Flavourly has so far raised £113k of its £300k target from 153 investors on Crowdcube, with £43k coming from one individual. It is giving away a 16.7% equity stake in the business in return for the money and will use the funds to accelerate its growth by investing in marketing, operations and products.