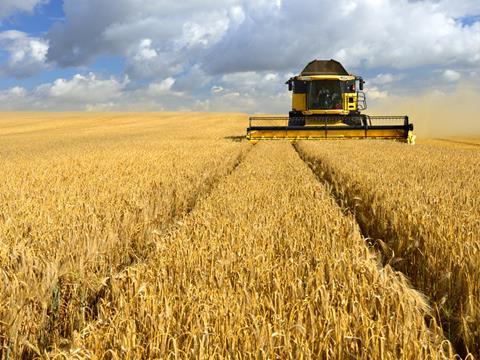 Global agriculture specialist Corteva has become an independently listed company on the New York Stock Exchange today after splitting from chemicals giant parent DowDuPont.
The listing process was completed 1 June, with each DowDuPont shareholder of record receiving 1 share of Corteva common stock for every 3 shares of DowDuPont common stock.
Corteva Agriscience's shares went live when the markets opened in New York this morning. The shares have fallen 7.6% on their debut back to $24.96.
With a presence in more than 140 countries, Corteva Agriscience generated $14bn in net sales in 2018 with 14% of the combined $100bn seed and crop protection market.
CEO Jim Collins commented: "As a global leader in the combined $100 billion seed and crop protection market, Corteva Agriscience has the most robust pipeline in the industry, a world-class innovation engine, and advantaged routes to market that provide us with unparalleled customer intimacy – all of which will fuel our growth as an independent company and drive value for shareholders.
CFO Greg Friedman added: "We are on schedule on our commitment to achieve $1.2 billion in cost synergies by 2021, and we are confident in our plan to expand margins.
"Equally important, we are committed to returning significant capital to shareholders through a combination of dividends and share repurchases."
The Company is headquartered in Wilmington, Delaware with five regional offices in Canada, South Africa, Switzerland, Singapore and Brazil.
In the UK, Corteva has bases at Wellesbourne, Warwickshire, Abingdon and Cambridge.
Adrian Gough, country leader of Corteva UK & Ireland, added: "We have the richest pipeline in the industry boasting recent ground-breaking active ingredients and new products to come in the next three years. This innovation pipeline is our core strength as we build our new business centred on maximizing yields and profitability for farmers.
"And with a larger base and combined resources we will bring even more value to our customers and the wider industry. When it comes to discovery targets and production, we will be able to dedicate significant resource to developing solutions that deliver real benefit to farmers. Likewise, we are able to take a more collaborative approach with farmers, food producers and consumers - working closer together to understand their concerns and needs, then tailoring our solutions to them."