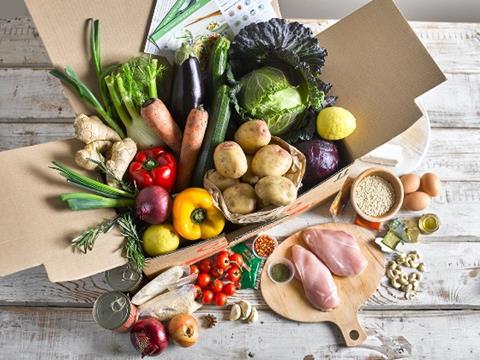 Recipe box start-up Gousto has secured £10m from investors to "futureproof" the business and says it is unfazed by the entry of Tesco and Waitrose into the market.
Founder Timo Boldt said the recipe kits being trialled by the supermarkets would raise awareness of the category and help his marketing efforts. "I just need to make sure my model is more sustainable and viable, and that I deliver more value to the customer."
Gousto delivers ingredients boxes with exact portions for specific recipes to the homes of customers and operates a zero food waste model.
"The core problem with Tesco and Waitrose kits is there is still the same waste issue as they have to supply a huge store network and can't predict accurately what customers want," Boldt said.
Gousto does not disclose financial figures but claims to have grown turnover 238% annually for the past three years, with almost 100,000 meals delivered in the UK each week. Boldt said the underlying business was profitable but money was being used for marketing.
Backers BGF Ventures, Unilever Ventures, MMC Ventures and the Angel CoFund all contributed to the latest round, along with Barclays – taking total investment to £28m since 2012. Boldt said the money would help make the business "future-proof and defendable" in a crowded market, which also includes HelloFresh, Abel & Cole, Simply Cook and Mindful Chef.
The category, which has the potential to generate $10bn globally by 2020, according to consumer research firms, is capital intensive as businesses compete to raise brand awareness.
HelloFresh revealed its losses had more than doubled in the first half to €45.7m (£40.8m), from €21m a year earlier, as it rolled out in the US.
Boldt said the Gousto model was different. "We are not looking to inflate revenues as quickly as possible to sell the business; we want to run Gousto for next 20 years and are trying to build a long-term sustainable business."
HelloFresh, which values itself at more than €2bn, pulled a planned flotation a year as it struggled to gain investor backing.