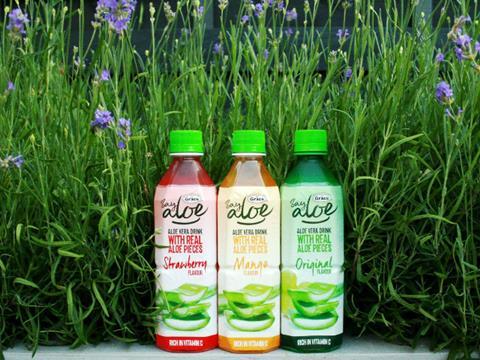 Caribbean food and drink manufacturer Grace Foods is increasing its international footprint in Europe after agreeing a new contract with Aldi in Spain, supported by a £6m bank funding package.
The new business was supported by a £6m funding package from Lloyds Bank Commercial Banking.
Grace Foods makes Caribbean, Oriental and Tex-Mex meals and drinks, and supplies its products to supermarkets, pubs and restaurants across the UK.
The company also exports its products to countries throughout Europe, including Germany and Spain.
It secured the loan from Lloyds Bank to give it the capital needed to expand into new international markets.
The additional working capital would open up new export routes and help Grace Foods to maximise its growth potential, the business said.
After securing the funding, the business went on to win a £1m contract to supply its range of Aloe Vera water to Aldi in Spain.
Exporting is a central part of the company's growth plans, with ambitions to expand overseas sale to 40% of the group total in the next five years.
"The new funding from Lloyds Bank has given us the capital we needed to approach bigger companies overseas and further establish our products across Europe, which is fundamental to our growth ambitions," MD Adam Reader said.
"We've enjoyed a prosperous start to our relationship with Lloyds Bank and we look forward to working with it again in the future as we continue to grow."
Derek Neill, relationship director at Lloyds Bank, added: "Grace Foods is a great example of a successful business that has established its brands in both the international and domestic markets. The new contract marks an exciting chapter for the business as it focuses on expanding its international reputation even further."
Grace Foods has an annual turnover of £85m and is owned by the GraceKennedy Group in Jamaica.