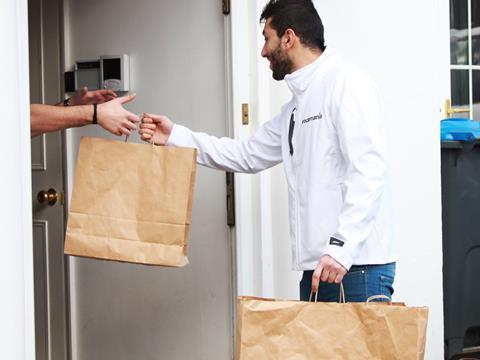 Delivery firm Grocemania is seeking to raise £50k from angel investors to support further expansion across London retailers and drive sales.

The business, established in 2016 by Askar Bulegenov to provide an online marketplace for independent grocers, has recently entered the Central London scene signing over 50 retailers to its platform - including local branches of Nisa, Eat 17's Spar and Costcutter.

It is now offering investors a 5% stake valuing the company at £1m, as it aims to speed up its expansion in the capital and "cover the whole of London" within the next few months, Bulegenov said.

He added: "We are currently covering around 25 postcode areas in London, but the capital has 103 where we want to roll out to."

To accelerate the expansion further, Grocemania is "100% open to overfund" if the right investor comes on board, Bulegenov added.

The extra money will allow the business to meet its target of increasing orders to over 100 a day, as well as ­completing its software's development by rolling out a new partner interface.
The start-up aims to support independent retailers and grocers by enabling them to enter the online sales channel.
Customers can find local stores through Grocermania's site or app, place their order and get it delivered in as little as one hour for a £2.50 fee.
To-date the business has performed over 3000 deliveries and claims to have seen "stable" 55% month-on-month growth, generating £27k in sales just within the past two months.
Unlike other delivery services, Grocermania does not charge stores joining or commission fees to use their platform but takes its cut from increasing the individual items' price.
The latest request for funding follows a crowdfunding campaign launched on Seedrs in August 2018 which saw the company pocket £77k to pay for marketing and expansion, including nearly £20k put in by Bulegenov.