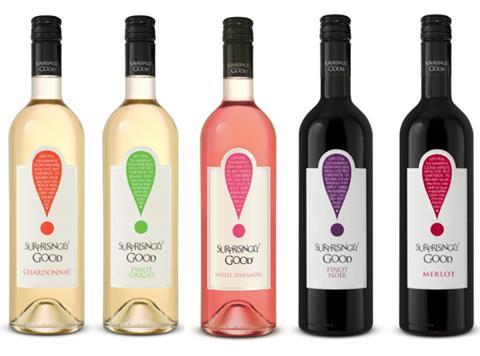 Liverpool's Halewood Wines & Spirits has secured a three-year £50m debt facility from Royal Bank of Scotland.
The new facility has been earmarked by HWS to back its growth and acquisition strategy, which includes adding a "balanced portfolio" of spirit brands to complement the drinks company's existing names such as Crabbies and Red Square.
"The partnership with RBS is another important step forward in Halewood's strategic plan to build a portfolio of distinctive brands with strong local provenance," said CEO Stewart Hainsworth.
Development of the craft spirits portfolio was "already well underway", with the business having seen its Whitley Neill gin brand enjoying "strong growth" and made investments in West Cork Distillers, Pogues Irish Whiskey, Liverpool Gin and Rum Sixty Six.
The family-owned HWS also recently announced an investment in the Lake District craft brewery Hawkshead and the construction of a Welsh whisky distillery at Aber Falls.
The company's bosses "immediately impressed" RBS with their sector insight and development plans, said the bank's director of asset-based lending, Andy Pickford.
"Our facility fits perfectly with their ambitions, providing a source of flexible, cost-effective financing, with key terms built around the strategic plan. We are confident this funding will support the company's growth ambitions in the coming years."
The news comes as HWS has agreed a partnership with Liverpool FC in a move to boost overseas sales, and has secured a listing for its Surprisingly Good wine range with P&O Ferries.