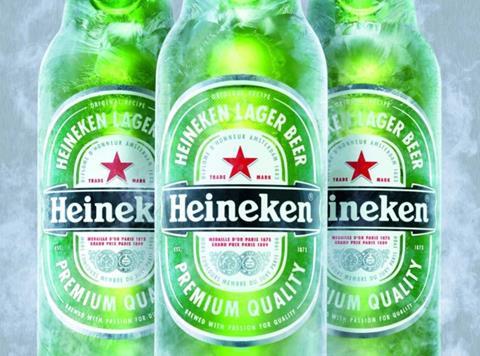 Mexican Coca-Cola bottler FEMSA has announced it has reduced its shareholding in Heineken by selling stock worth €2.5bn and representing 5.2% of the brewer's shares.
FEMSA announced it has sold 22,485,000 shares in Heineken N.V. representing 3.90% of the issued share capital at a price of €84.50 per share, and 7,700,000 shares in the less liquid Heineken Holding N.V. representing 2.67% of the issued share capital at a price of €78.00 per share.
Following the sale, FEMSA's shareholding in Heineken N.V. has reduced from 12.53% to 8.63% and in Heineken Holding N.V. from 14.94% to 12.26%.
The sale means FEMSA has decreased its overall economic interest in Heienken from 20% to 14.76%.
Meanwhile, L'Arche Green – the company through which the Heineken Family exercises control of the brewer – has increased its overall shareholding in Heineken Holding N.V. by buyer €200m of the shares being sold by FEMSA.
The family currently owns 51.7% of Heineken Holding NV, which in turn holds an interest of just over 50% in Heineken NV.
Carlos Salazar Lomelín, FEMSA's CEO, commented: "We have long held a very positive view of Heineken as a long-term investment. The transaction priced today does not represent or reflect a change in our view or expectations.
"However, the equity offering will allow us to partially monetize our position while retaining our existing governance rights in Heineken, taking advantage of the favourable tax treatment afforded by the repatriation decree issued by the Mexican government. In accordance with the decree, we plan to invest the proceeds of the equity offering to support our growth initiatives in Mexico in the coming years."
However, observers have speculated the share sale could be a reflection of a tensions between FEMSA and Heineken over distribution rights in South America.
Heineken ended FEMSA's distribution rights in Brazil in May following its acquisition of Kirin Brazil and instead will use Kirin's distribution network in the country.
Bernstein felt it was unlikely this reflects a breakdown in relations between Heineken and FEMSA.
Instead it suggested: "Heineken has performed exceptionally well since April 2010, beating the MSCI Europe by over 100%. It could be the case that FEMSA thinks that Heineken shares are now fairly priced. Though we would argue that all staples are expensive and Heineken offers best-in-class growth at a fair price.
"Or perhaps FEMSA just wants to diversify… Maybe they are looking at CCBA in Africa, though KOF management have been lukewarm on this deal."
Heineken shares fell 3.8% to €84.29 today on the news, but remain up 18.3% since the start of 2017.