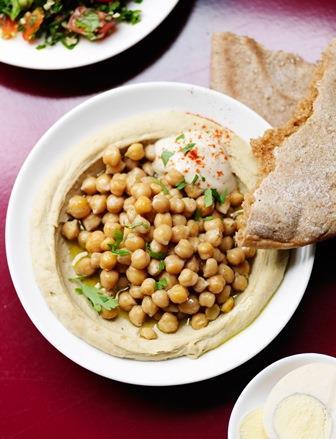 Hummus Bros has ambitious plans to capture a significant slice of the £100m houmous category in supermarkets supported by £415k in fundraising activity.
The Mediterranean restaurant chain, which has been trading since 2005, already has four high street locations in London and operates 50 popups a month for the likes of Goldman Sachs, Morgan Stanley and JP Morgan.
It raised £175k from a bond issue three months ago and has just this weekend hit its £250k crowdfunding target on Seedrs – with scope to overfund up to £500k.
As well as expanding to seven London sites and 200 corporate popups by 2017 – which it expects to grow sales from the current £2.1m to £8.2m – the company is close to launching a brand of houmous into the supermarkets.
"We will bring real innovation to a category – in terms of flavour, packaging and NPD – in which there are no recognisable brands, no market leaders and no excitement. Our aim is to be the Innocent, Gu or Covent Garden of houmous."
The company is currently working on packaging and is in talks with Whole Foods about a listing for early 2016. It plans to start with a London trial before targeting Ocado and scaling up to include Waitrose and other grocers.
"We have wanted to launch our houmous into the supermarkets since we got the business off the ground in 2005 but now is the right time."
It will use high pressure processing (HPP) technology to extend the shelf life of the product without changing the recipe it uses in the restaurants and to avoid adding preservatives.