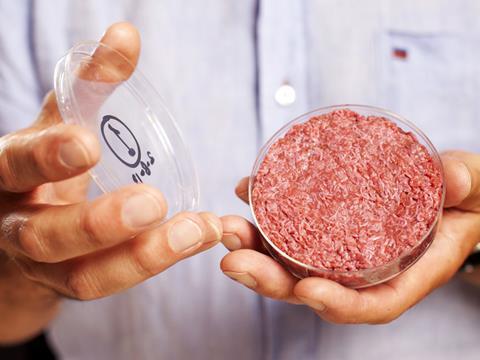 Dutch lab-grown meat startup Mosa Meat has raised $8.8m from investors including Swiss meat giant Bell Food Group and German drugmaker Merck as it eyes a commercial launch.

The cultured meat startup, which produced the world's first lab-grown burger, secured the funding as it seeks to make its products commercially available by 2021.

Mosa Meat was set up by Professor Mark Post after he created the first beef burger made directly from cow cells in 2013.
The funding pot, which also includes investment from investors including the Glass Wall Syndicate, will be used to develop cultured meat production at a significantly reduced cost.

It is hoped this will allow the company to construct a pilot production plant for the commercial introduction of the premium product.

"We are delighted to join forces with M Ventures [the corporate venture capital arm of Merck] and Bell Food Group to create the future of meat," said Mosa Meat CEO Peter Verstrate.

"M Ventures brings strong experience in early stage financing of science-based companies like ours and has added tremendous value throughout the fundraising process, while Bell Food Group brings strong downstream capabilities in meat processing and distribution. We think this is a perfect collaboration."

Lorenz Wyss, CEO of Bell Food Group, added: "Meat demand is soaring and in future won't be met by livestock agriculture alone. We believe this technology can become a true alternative for environmentally-conscious consumers, and we are delighted to bring our know-how and expertise of the meat business into this strategic partnership with Mosa Meat."
Alongside the investment announcement, Bell Food Group also announced that difficult market conditions meant half-year earnings before interest and tax (EBIT) were down by 10m Swiss francs.

The company added that earnings before tax and interest (EBITDA) improved around 6m Swiss Francs following its acquisition of contract manufacturer Huegli.

Bell's poultry business "lagged behind expectations" in the first half of 2018 as a result of increasing feed prices, but saw "encouraging results" in Poland, France and Hungary".