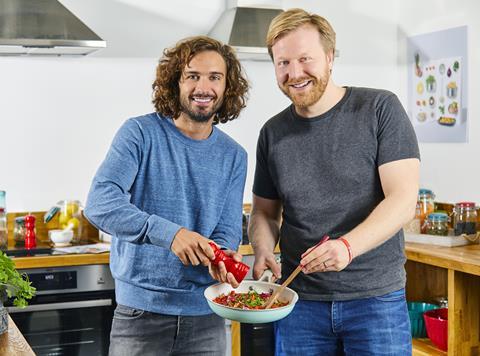 Meal kit delivery business Gousto has secured £18m in new funding, to finance the recruitment of 125 new staff members.
The direct-to-consumer supplier received the cash injection from health and fitness guru Joe Wicks, alongside a group of existing investors including Unilever Ventures, Hargreave Hale, BGF Ventures, MMC Ventures and Angel CoFund.
Best-selling author Wicks was the only new investor to take part in the funding round amid "overwhelming" interest from financiers, said founder Timo Boldt.
The cash boost follows a £28.5m funding round announced in March 2018, and brings the total amount raised since its launch to £75m.
Significant capital has been spent to improve technology and double its factory capacity. Money from the new funding round will be used to continually update technology and finance the recruitment of 125 new staff.
"In 2019 we want to continue growing pretty rapidly and customers can expect lots more improvements in the proposition," said Boldt.
"We are really starting to push the boundaries at leveraging the technology capabilities we have fitted in the last couple of years.
"What we've achieved since the last funding round is recognising how diverse families are. Taking that into account, we heavily focused on building a recommendation and personalization engine, so 50% of recipes are now sold via AI, meaning the menu one customer sees should look the same as one others see."
Gousto has recorded 100% year-on-year sales growth and is currently delivering 1.5m meals to customers each month, he added.
The founder would not disclose the valuation of Gousto based on the investment, but its market capitalisation is now greater than US competitor Blue Apron, he said.
Alongside his personal investment, Wicks has collaborated with the delivery operator to design a range of nutritious recipes.
"It was clear from when I first approached Gousto that they were a purpose driven business, with a passion for getting more people cooking and in turn improving the health of the nation," commented Wicks.
"I'm delighted to join forces and offer my knowledge to a company who has brought huge and much needed innovation to an industry."
Gousto claims to offer the widest choice (with 30 weekly recipes), most delivery options and shortest lead times for UK meal kit delivery business.