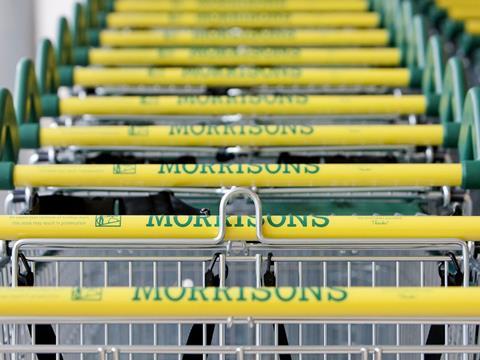 Morrisons (MRW) has announced it intends to buy back £200m of corporate bonds to reduce its outstanding debt.
The buyback is centred on three tranches of its previously issued debt; €700m of 2020-dated notes, £400m of 2023-dated notes and £400m of 2026-dated notes.
The buyback will be up to a £200m, with a maximum of £100m used to purchase the 2020-dated euro-denominated notes.
Morrisons said today the announcement was part of its ongoing focus on debt reduction.
The Bradford-based supermarket said it "intends to use its strong liquidity position to reduce the level of gross debt outstanding and the resulting interest expense".
Analysts at Bernstein said the £200m would cut annual interest costs by around £7m.
The broker said it had expected Morrisons to initiate debt buybacks above the debt redemption schedule as its year-end balance sheet cash of £488m is "well above what they require for operations and £232m above the average year-end cash from 2012 – 2014".
Bernstein added that the £200m buyback represents around 9% of Morrisons' outstanding borrowings.
In its 2014/15 financial year Morrisons' net debt fell by almost £600m to £1.7bn.
In early May Morrisons reaffirmed that it was on target to cut net debt back to £1.4bn-1.5bn by the end of the current financial year.
Morrisons' shares closed unchanged at 198p today.