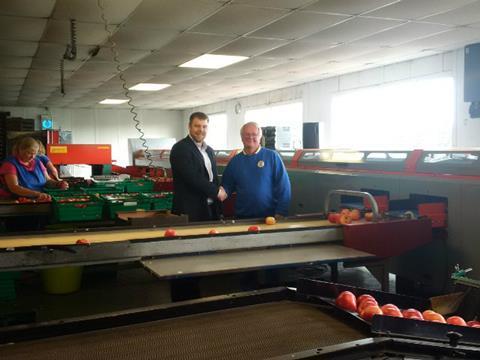 A Worcestershire-based supplier of apples to Morrisons has purchased new machinery for its facility using an £80,000 bank loan.
Paul Dunsby & Sons, formed in 1936, owns and runs a large orchard in Broadway that specialises in producing apples.
The company handles more than 2,500 tonnes of cox and gala apples every day and supplies directly to Morrisons.
It has purchased a sorting machine to grade the apples for sale following finance support from HSBC. This new machine grades apples by weight, diameter, shape and colour by capturing an image with a 360 degree camera as they pass through the machine.
It replaces the business' previous sorting machine, which was more than 27 years old and only graded the fruit by weight, meaning some fruit was wrongly sized leading to reduced prices.
Paul Dunsby & Sons said the new machine will ensure that a higher volume of crop can be graded and sorted more quickly.
"Our customers and retailers expect consistency in the produce in the form of weight, shape and colour," added director Nicholas Dunsby.
"This new machine means big things for our production rate and will ensure that, through such accurate measuring, no apple meeting the standard is wasted."
Kate Courbet, HSBC area director for business banking in Worcestershire, said: "Our team worked closely with the business to put together a funding plan to best support their ambitions for the orchard and its next phase of development. The company has a strong vision for the future of their business."
Paul Dunsby & Sons were also supported by a grant from the EU, administered by Worcestershire County Council.