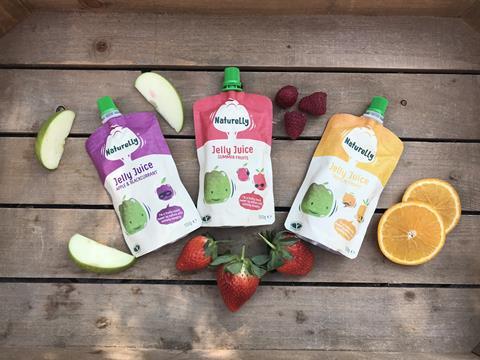 Snacks and desserts brand Naturelly is close to raising £200k on crowdfunding platform Seedrs to fund its growth towards becoming a national family brand.

The Altrincham company, which says it wants to "naturalise the global jelly market", is offering more than 15% equity, valuing it at £1.1m.

It had raised 99% of the amount sought by Wednesday this week from 127 investors.

It will use the money to drive growth, scale up sales and marketing activities and drive brand awareness.

It will also spend it on trade marketing support with retailers, recruitment of sales and account managers, research and innovation for new product development and operational expenses and working capital including for production and logistics.

Naturelly's products are made with fruit juice, blended with water and a gelatine-free jelly and are variously sold in Waitrose, Sainsbury's and Ocado and are aimed at children and their parents.

The Dempsey family-run business pitched the fundraising as an opportunity to invest in the early-stage growth of an innovative and easy-to-understand 'on-trend', well-researched and proven product range.

"Our mission is to provide innovative and fund products for active kids that are loved by health-conscious parents," said the Dempsey family, who run the business.

"Our purpose is to inspire parents to help their children have fun and live healthier whilst helping to reduce child obesity by encouraging active play."

Dean Dempsey is managing director, Joanne Dempsey, co-founder, Liam Pennington - Dean's brother - is head of activation, Inayat Khan is finance director and Paul Soans investment director.

Naturelly was launched in 2015. It secured a £250,000 Enterprise Investment Scheme investment in 2017.

"We aim to become a national family brand and believe we will become an attractive acquisition target realising shareholder value through a trade sale," the company said in its pitch.

"This investment round will enable us to take a substantial step forward towards achieving our ambition to be in all the major multiple grocery stores by 2020."

Naturelly has loans totalling £43,900 which will be repayable over the next four to five years and a business overdraft facility of £25,000.