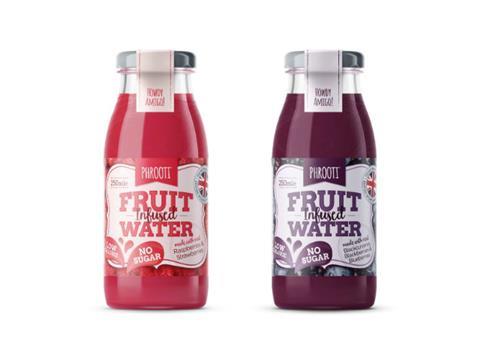 Sugar free fruit tea brand Phrooti is pitching for £150,000 in a crowdfunding campaign to help grow the business and launch a new range of bottled waters.
Jerome Jacob founded the business in 2015 in a bid to create a premium hot beverage after feeling frustrated by the "tasteless" fruit tea available in the market.
The tea range consists of three flavours of natural dried fruit powder, with two fruit-infused sugar-free bottled waters recently added.
Jacob is in talks with supermarket buyers to secure listings for the powder and bottled formats.
Phrooti is aiming to raise £150,000k in exchange for a 17.5% stake of the company on the Crowdcube platform.
"We were frustrated with fruit tea always smelling fruity but not tasting fruity and so take a different approach," Jacob said "With the sugar tax looming, manufacturers are under pressure to lower sugar levels in their drinks, which could mean more sweeteners, more additives and less flavour.
"Our ambition is to become the world's number one healthy fruit drink. We've won two listings with major distributors Cotswold Fayre and Harry & Parker and are revenue generating. Now, as we refocus towards the bottled market, we are seeking investors through Crowdcube to help facilitate this next stage."
Revenues are forecast to hit £266,000 in the current financial year to May 2017.
"Through crowdfunding we will be able to move the business to the next level and support the launch of our new bottled products," Jacob added. "We feel there is a real gap in the market for healthy fruit drinks that just isn't being met and Phrooti is the perfect drink to fill it."