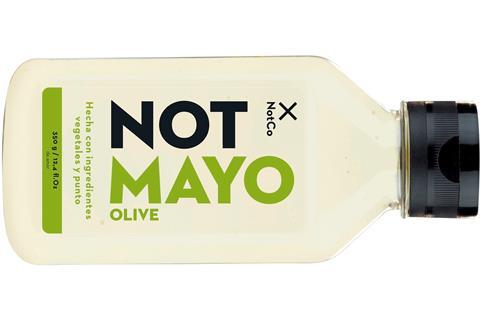 Plant-based alternative supplier NotCo has secured a $30m cash injection from an investment round led by UK-US consumer fund The Craftory.
The Chilean supplier, which produces plant-based replacements for mayonnaise, milk, ice cream, meat and other animal-based products, also secured cash from Jeff Bezos' family office as part of the round.
NotCo uses machine learning to analyse the molecular structure of foods and then derive plant-based ingredients which can be combined to produce similar products.
It currently sells mayonnaise made from chickpeas in South America, but will use the funding round to drive its launch in Mexico and the US, alongside NPD.
The Craftory, a fund co-founded by Ernesto Schmitt and former Iglo foods CEO Elio Leoni Sceti, provided more than 60% of capital alongside a number of investors including Kaszek Ventures and IndieBio.
Money has been poured into start-ups in the sector, including Just Inc and the Vegetarian Butcher, which was acquired by Unilever in December.
"It is a great endorsement to have both The Craftory and Bezos Expeditions invest in our business as we continue to innovate and create enjoyable, sustainable new alternative food products," commented Matías Muchnick, co-founder & CEO at NotCo.
"Their expertise in both FMCG and technology will allow us to further disrupt the food industry and expand our offering to a global audience."
Elio Leoni Sceti, co-founder of The Craftory, said: "NotCo is the epitome of a mission-driven challenger brand and has the energy and capabilities to topple the traditional food production giants.
"Their advanced thinking combines food tech, machine AI, and plant-based ingredients to create a sustainable non-animal protein source.
"We are thrilled to be working with Matías and the NotCo team as they transform the food production industry and give people the choice to consume environmentally-conscious products."