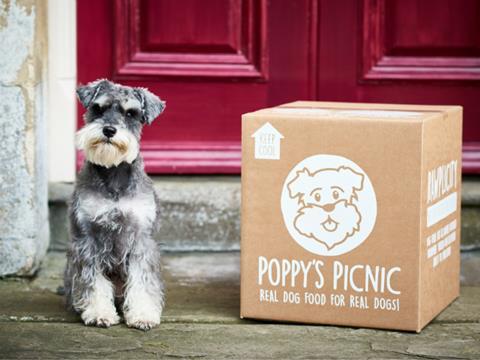 Raw petfood brand Poppy's Picnic has shunned an offer secured on the BBC's Dragons' Den to raise over £350k in crowdfunding.

Founders Dylan Watkins and Louise Mackintosh appeared on the show on Sunday and secured £60,000 for 15% of the company from Deborah Meaden.

However, since the programme was recorded in May 2017 the pair have backed away from the offer after wining a place on UK business accelerator programme Entrepreneurial Spark and subsequently securing private investment at more favourable terms.
This week they launched a £350k crowdfunding campaign to capitalise on interest generated by the BBC show and raise funds to support a push into catfood.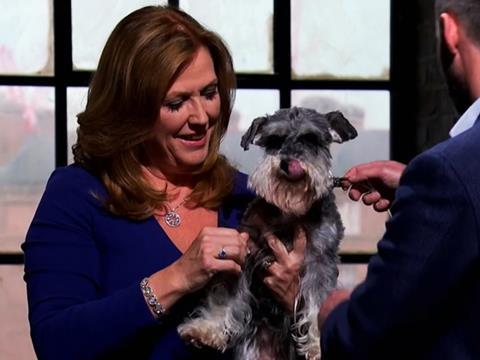 The direct-to-consumer brand is seeking to capitalise on the growing trend of raw feeding, which currently accounts for just 4% of the £2.6bn UK petfood market but is growing at 15% per year.

The brand sources meat from local butchers in Wiltshire and delivers to customers via a subscription model and one-off purchases. However, future growth plans include a push into retail - tapping into the UK's network of 3,000 independent pet shops, and further international growth.
"We've already been trialling our new catfood recipes and they're going down very well, so now it's just about how quickly we can get this to market," Watkins told The Grocer.
"We've had 65 trade enquiries this week and have been taken aback by the interest - the buzz is definitely there."
Since going online in October 2016, the brand has sold over 380,000 meals, begun to export to Hong Kong and secured a partner for Malaysia and Indonesia.

It plans to scale up its operations and increase production capacity by over 500% by moving to a new purpose-built facility.
"We want to make sure that when we relocate our factory we have complete control of production from begging to end and we are not relying on third parties," said Mackintosh.

The crowdfunding pitch forecasts sales of £45m in five years' time up from a current level of about £430k. Sales are projected to hit £6.6m in 2019, driving an operating profit of £3.3m.
Within a year of its online launch, it had grown sales from £7k to £50k per month and the business already generates a small profit.

At the time of going to press, it had exceeded its crowdfunding target - for 8% of the company, valuing it at £4.1m.

Some £210k will be invested in production fixed costs, £140k in staff and marketing and additional overfunding will go into a higher marketing spend.

Poppy's Picnic has recently hired an e-commerce director from fellow up-market petfood business Lily's Kitchen and counts former Tesco head of fresh produce Peter Durose as an adviser.