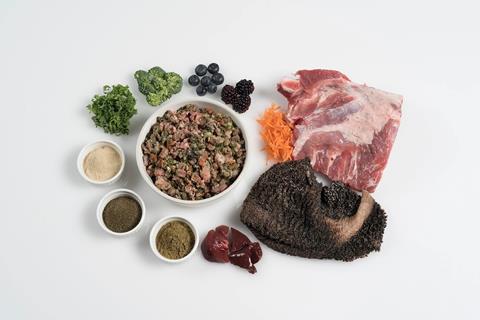 Raw dogfood producer Paleo Ridge has secured a seven-figure investment from investor Ashridge Capital.
The funding, which builds on Ashridge's £2m investment in the brand last year, will support its impending nationwide retail rollout.
Paleo Ridge said it had recently secured "major retail opportunities" which represented "a huge step forward in the popularity of both the brand and of raw dogfood as a category".
Over the past seven years, Paleo Ridge has helped switch over 20,000 customers to its raw dogfood, creating over four million meals.
The additive-free, species-appropriate meals are also available in many independent stores across the UK.
Paleo Ridge is the only raw dogfood company to hold the ISO 9001 accreditation, and the only brand available to stockists to hold RawSafe accreditation.
Paleo Ridge said it was committed to supporting its stockists and had created the 'Paleo Pledge', which includes commercial support, showing its commitment to all forms of retailers.
"We're very pleased with the continuing support of Ashridge Capital," said Ton Christiaanse, chairman at Paleo Ridge. "The additional growth capital will be used to finalise our new facility and investments in new contracts."
CEO Tyler Daly added: "We have secured new retail opportunities, underlining Paleo Ridge's brand strength, reputation and the provenance of its ingredients – ethically sourced, free-range, human-grade, high nutritional content, grain-free with no artificial additives."