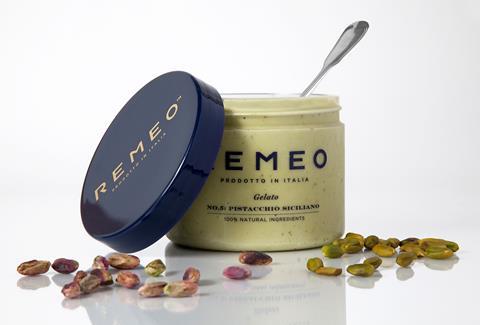 Luxury gelato supplier Remeo has received a £500k cash injection as it looks to boost its presence in the grocers.

The supplier, which is currently listed in Waitrose and Ocado, said sales had increased three-fold this summer.

An Italian VC fund and a number of angel investors, including Nando's Grocery CEO Georg Gruber, contributed to the £500k fundraise, ahead of a listing with a major UK retailer starting in autumn 2018.

Funds from the push will be used to increase distribution, as well as recruitment, international growth and NPD.

Remeo raised £150k in an early stage funding round, followed by another £350k funding round last year. Remeo plans to raise £1m in funds next year with support from a major fund.
"We are really pleased with our growth at the moment. In Waitrose we are growing 41% like-for-like in their stores compared to last year," said co-founder Jacopo di Vonzo.
"We have maintained our high price point, but a huge trend in ice cream now is indulgence. We are a premium, authentic product and people seem to be buying into that.
"We will use that to support the growth with the new listings, to support that distribution, marketing, NPD and working capital."
The company will use funding for the development of a new 'handheld-gelato' product, which it claims will be an industry branded first, for launch in earl 2019.
Remeo currently produces a range of five jarred gelato flavours and two sorbettos.