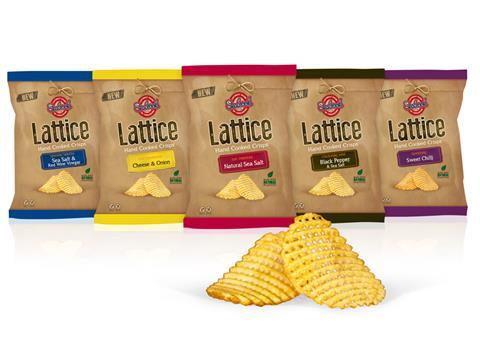 Seabrook Crisps has agreed a £23m refinancing package to support its growth strategy.
The Yorkshire brand, which is backed by private equity house LDC, has entered into an agreement with Apera Capital, a pan-European mid-market private debt investor, to provide debt facilities.
The funding package will help Seabrook with further investment in product development, as well as supporting newly won own label contracts with major supermarkets and export activity.
"I am pleased to be working with Apera whose streamlined financing solution provides the business with a solid platform upon which to pursue our growth objectives at home and overseas, whilst continuing to provide our customers with the highest quality product," said Seabrook COO Daniel Woodwards.
Apera partner David Wilmot added: "Seabrook is a long-established and highly regarded brand in the UK snacking sector, with significant growth potential underpinned by strong retailer relationships and a modern and efficient production infrastructure.
"We are pleased to be backing Seabrook's refinancing and look forward to working with the management team and LDC as the company embarks on the next stage of its growth strategy."
Established in 1945, Seabrook produces a range of crinkle cut, straight cut and premium lattice crisps, supplying more than 20 million bags of crisps each month.
LDC backed a £35m MBO in July 2015 and has supported a major growth drive to increase its UK market share, drive national rate of sale, invest in its manufacturing infrastructure, support new product development and expand overseas.
Recent export wins include new business in China, Singapore and New Zealand.